The Environmental Operators Certification Program (EOCP), which certifies Operators in water facilities for water distribution, water treatment, wastewater collection, etc. has elected four new board members.
Peter Coxon, Brian Dean, Jim McQuarrie and Maurice Valcourt have been elected. Kalpna Solanki, chief executive officer of EOCP, said, "All four of our newest board directors bring energy and passion for water and wastewater management and will provide a great deal of expertise to the Environmental Operators Certification Program as it focuses on its role of operator certification and facility classification in British Columbia and Yukon."
The EOCP has a stated mission "to protect human health, the environment, and the investment in facilities through increased knowledge, skill, and proficiency… in all matters relating to water treatment and distribution and wastewater collection, treatment, reuse, and disposal."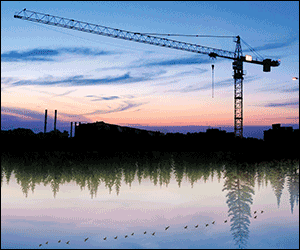 The operator certification and facility classification system has as its aim to match the qualification levels of operators with the complexity of the facilities. EOCP certification also ensures that personnel carrying out operating duties at water or wastewater facilities are appropriately certified for their responsibilities and the facility they operate. And the EOCP also accommodates entry-level operators with an operator-in-training examination and certification.
The full list of board members is:
Pat Miller, chair
Rob Fleming, chair-elect
Darryl Bjorgaard, treasurer
Maurice Valcourt, secretary
Mike Gosselin, past-chair
Peter Coxon, director
Brian Dean, director
John Kalinczuk, director
Jim McQuarrie, director
Bob Smith, director
For more details, visit EOCP at their website.