The province of British Columbia has announced an investment of $9 million for water upgrades for Osoyoos.
"We are going to start moving on this project immediately. Administration was hopeful and incorporated grant funding in our financial plan, but we realistically thought if we were successful, we wouldn't hear anything for another 1-3 years. With this funding announced, the Town will start the design stage for the water treatment and related water system upgrades in the coming months, and we are hopeful that construction can start in 2024. The project has an anticipated construction timeline of two years and once completed, we will be able to address the ongoing water quality concerns we have been experiencing. We have a lot of work to do over the coming months to make this possible. Still, I am looking forward to addressing our water quality concerns for the long term," states Jared Brounstein, Director of Operational Services.
"The efforts of Council and Administration made today's announcement possible. I believe Council's unanimous support in committing to water metering, committing to an asset management plan, and establishing a sustainability fund were key factors in the success we are seeing today. The provincial government needs to see that Council is committed to their overarching policies before they will provide assistance.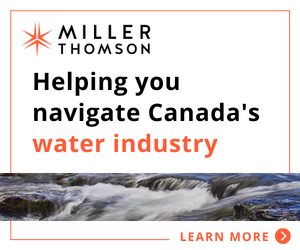 We are very grateful to MLA Roly Russell and the Honourable Anne Kang, Minister of Municipal Affairs. The announcement was critical to our community. It will have a positive impact on our residents, businesses, and visitors for decades," says Mayor McKortoff.