"We want Ontario to provide the solutions the world is calling for," said Ontario's Minister of Environment, John Gerretsen, today.
Quietly and without much advance notice, the provincial government announced the introduction of its Water Opportunities and Water Conservation Act this morning on the second day of the Discovery 2010 conference.
The Act would, if passed, encourage the creation and export of innovative clean water technology, promote water conservation, attract economic development and create jobs.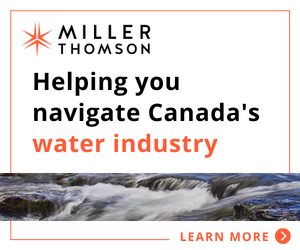 Among its proposals, the government is aiming to make Ontario a North American leader in developing and selling water technologies and services through the creation of the Water Technology Acceleration Project (TAP) – a technology hub bringing together industry, academics and government to develop the sector and promote it abroad. It wants to encourage Ontarians to use water more efficiently by creating and implementing innovative approaches to conservation, and strengthen sustainable municipal water planning by helping them identify and plan for long-term infrastructure needs.
Watch for more on the Discovery 2010 water session on Wednesday in Water Canada's blog section.