The Kenya Marine and Fisheries Research Institute is a state-owned corporation which conducts research to inform fisheries management and conservation decisions across the country. The KMFRI was in need of a way to quickly compare water quality parameters, both in the field and the lab.
In December 2017, Ontario-based MANTECH introduced a new supplier, DLA Scientific Ltd., based out of Nairobi, Kenya, and assisted the Institute by providing Canadian-made technologies.
Engineers from DLA Scientific, along with MANTECH representative Justin Dickerman, completed the installation of six systems at the Institute.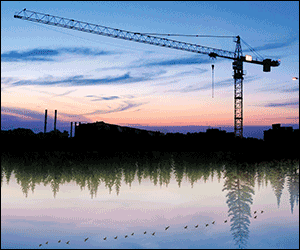 The installation consisted of two each of the  MT-100 Multi-Parameter and Titration Analysis System, Automated L100 PeCOD Analyzer, and an Automated Biochemical Oxygen Demand (BOD) System. One set of three systems was installed at KMFRI's main laboratory in Mombasa, Kenya. The second set was installed on KMFRI's remote research ship nearby.
The MT-100 system provides an easy-to-use automated solution for running common parameters such as pH, alkalinity, EC, salinity, and turbidity. The PeCOD Analyzer and BOD systems provide insight into parameters related to organics pollution, previously only available from external contract laboratories. These systems will widen the spectrum of research possibilities for KMFRI.
Because the KMFRI performs a wide variety of research on marine ecosystems, human impact, and the effects of climate change and warming oceans on the fisheries, their goal was to have two sets of identical systems performing identical, comparable analyses on samples at sea and in the laboratory.
MANTECH's systems will allow KMFRI to perform the exact same analysis in both locations. The results will provide insight into how the seawater composition changes over time, and allow accurate comparison between samples taken far from shore and samples taken in the port. The introduction of automated MANTECH systems has benefited KMFRI by reducing the workload on laboratory technicians for the measurement of common parameters. Additionally, it has improved their current testing abilities and expanded research possibilities by introducing new, revolutionary methods.