CULTEC, Inc. and Armtec LP have announced that an agreement has been reached for Armtec to be the exclusive distributor in Canada for CULTEC's stormwater management products including the Contactor, Recharger, and CULTEC StormFilter series of products.
Yvon Lespérance, VP of business development and marketing for Armtec said, "CULTEC is highly regarded as a leader in the industry for stormwater detention/retention product development and we believe we will be strong partners in growing the market in Canada for effective stormwater products."
Armtec is very pleased to expand its stormwater management product portfolio with CULTEC's stormwater retention/detention and infiltration chambers. With these additional products, Armtec is well positioned to serve the needs of municipalities, commercial and private developers, and contractors and meet the growing demand for stormwater management products.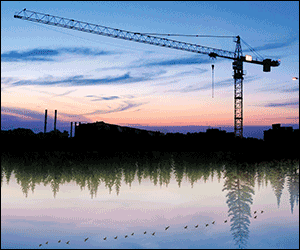 Dan Gera, Design Supervisor and primary liaison for CULTEC added, "We are very excited about gaining Armtec as our exclusive distributor for Canada. We anticipate that this agreement will vastly enhance and fortify CULTEC's Canadian presence in the stormwater industry."