The Government of Ontario announced on July 28 that applications for the Ontario Community Infrastructure Fund are now open. The province invited small, rural, and Northern municipalities to apply for funding to build and repair critical infrastructure, including water and wastewater assets.
To be eligible for funding, municipalities must have a population under 100,000 per the 2011 census, or be located in northern or rural Ontario. More than $100 million per year will be made available to qualifying communities to revitalize core infrastructure and support asset management.
"This second intake of the Ontario Community Infrastructure Fund will help municipalities across Ontario repair crucial infrastructure," said Ontario Minister of Agriculture, Food, and Rural Affairs, Jeff Leal. "The province's commitment to investing in small and rural infrastructure will help keep our communities strong while creating jobs."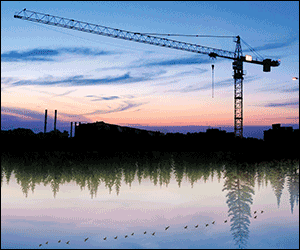 Under the first intake, $50 million per year was allocated across 426 Ontario communities to complete a variety of infrastructure projects.
"Our government is committed to working with communities across Ontario to provide stable, predictable infrastructure funding to build better roads, bridges, and transportation," said Brad Duguid, Minister of Economic Development, Employment, and Infrastructure. "Investing in infrastructure generates significant economic activity in local communities, creates jobs and helps maintain a strong regional business climate across the province."