Introduced on September 25th, Amendments to the Municipal Government Act and the Halifax Regional Charter under Bill 58 will require Nova Scotia municipalities to plan for the efficient use of land within their boundaries.
Under the new amendments, municipalities will be required to create land use plans to meet specific requirements. These requirements will reflect a minimum threshold for land use planning. The amendments will also require municipalities to consult with neighbouring communities when adopting or amending their plan.
"Mandatory planning supports a consistent approach to land use and development across the province," said Municipal Affairs Minister Chuck Porter.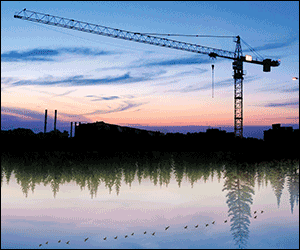 In total, the revised legislation has added 21 clauses that modify the scope of both the Act and the Charter to define language, process, responsibilities, and policy, among other items around land use planning. This includes greater intermunicipal coordination, as clause 5 requires: "council to establish a program for engaging with abutting municipalities when the council is adopting or amending a municipal planning strategy and allows the council to determine the content for such a program, subject to any content requirements prescribed by the regulations."
The amendments will also ensure that all land use plans adhere to the Statements of Provincial Interest on agriculture, drinking water, flooding, infrastructure, and housing. Statements of Provincial Interest outline the province's vision for protecting Nova Scotia's land and water resources. They also address issues related to the growth of communities.
Currently, the Municipal Government Act and Halifax Regional Municipality Charter do not require municipalities to plan with regard to land use. Bill 58 can be viewed in its entirety on the Nova Scotia legislature website.