Last Friday, Amarjeet Sohi, federal Minister of Infrastructure and Communities, and Brian Mason, Alberta Minister of Transportation, attended a commissioning ceremony for the North Red Deer Regional Wastewater System.
The commissioning ceremony provided an opportunity for the governments of Canada and Alberta to recognize the importance of investing in modern, reliable wastewater. Also participating in the event were Grant Creasey, mayor of Lacombe, Richard Poole, mayor of Blackfalds, Paula Law, reeve of Lacombe County and Tara Veer, mayor of Red Deer.
"We appreciate the support provided by the Government of Canada and the Alberta Government to make this regional system and vital infrastructure project a reality," said Ken Wigmore, chair of the North Red Deer Regional Wastewater Services Commission. "This regional wastewater line not only provides for much needed long-term sustainability in addressing the critical wastewater needs in Central Alberta, but also supports the continued growth of the City of Lacombe, Town of Blackfalds and Lacombe County."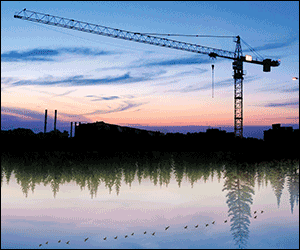 The new wastewater transmission system connects the communities of Lacombe, Blackfalds and Lacombe County to the wastewater treatment facility in Red Deer with a 28-kilometre pipeline. The new system also includes two major lift stations, emergency storage reservoirs, and odour management measures.
"One of the primary functions of a municipality is to ensure the continuity of core infrastructure. The transition to the regional wastewater transmission system assures our residents and businesses of a high level of service well into the foreseeable future," said Grant Creasey, mayor of the City of Lacombe and vice chair of the commission. "This new service also eliminates a significant barrier to development and allows our community to grow and prosper."
This project will address the region's critical wastewater needs, helping safeguard the health and well-being of central-Alberta residents. It will also allow the participating communities to meet current federal and provincial wastewater regulations and help protect local waterways and ecosystems.