Anthony Rota, Minister of Parliament, Nipissing—Timiskaming, has stated his opposition to having the Energy East pipeline pass through the Trout Lake watershed.
MP Rota's office confirmed that the Minister's objection is due to Trout Lake being North Bay's water source. "I've held firm on my position on pipeline projects and, by extension, the fossil fuels they carry," said Minister Rota in an e-mail to Water Canada. "I've gone on record as saying I will work to implement robust environmental regulations that are well thought out and that will apply to all projects of this nature."
As reported by The Nugget, a news outlet based in North Bay, MP Rota said, "There's no way we will accept it if the pipeline is within the Trout Lake watershed."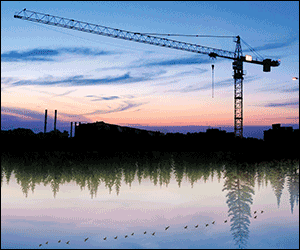 Residents of North Bay have been communicating their objections to the pipeline in recent months. A presentation given by Dr. Alan Hepburn, a retired nuclear engineer, at Nipissing University in October, described the past breaches in the Energy East pipeline—some of the infrastructure is already in place and would be converted for the new project.
According to Kiss North Bay, Hepburn has said of the project, "We get bombarded by one side, their point of view of the project, but there is another side of the project and that's the frequent ruptures and explosions that happened in that line since 1995, there's been 8 major explosions and ruptures since 1995."
TransCanada, the project developer for Energy East, apparently commented to Kiss that the pipeline will "not travel beneath Trout Lake." In a 2014 letter to the editor of the Toronto Star, TransCanada further stated that, "We are all deeply committed to protecting resources along the route, including water supplies that North Bay relies on. We have and will continue to work with local organizations including the Mattawa Conservation authority and Trout Lake Conservation Association, and discuss with local technical experts the best way to do this."
The organization further described their water management process on their website saying "Water is vital to the ecosystems in which we operate, and we manage water and water-related issues through our environmental programs, under our Health, Safety and Environment Management System. This requires us to identify any potential negative impacts to water at the planning stage, and work to avoid, minimize or mitigate them."