The governments of Canada and Newfoundland and Labrador announced more than $14 million for 11 water and wastewater projects across the province this week.
Pablo Rodriguez, Parliamentary Secretary for Infrastructure joined the Honourable Dwight Ball, premier of Newfoundland and Labrador to celebrate the announcement.
The federal and provincial governments are providing a total of $2.7 million for eight projects through the Clean Water and Wastewater Fund (CWWF), which supports improvements to water and wastewater treatment, distribution and collection infrastructure. A total of 142 projects across the province will receive funding thanks to the new program. Among the work being funded are upgrades to the dam drainage system in the Town of Bay L'Argent, a new water main line in Trinity Bay North, and chlorination upgrades in the Local Service District of Port Albert.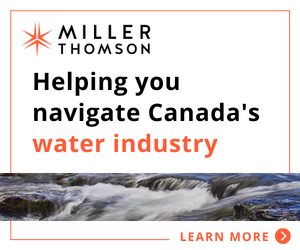 A further $11.2 million in federal-provincial funding was also announced today for three water and wastewater infrastructure projects in St. John's under the National-Regional Projects component of the New Building Canada Fund. Work involves installing new sewer main lining to rehabilitate the Goulds wastewater collection system, and new water main lining to extend the life of the water distribution system in the areas of Empire Avenue, Cairo Street, Merrymeeting Road and Freshwater Road. A new large-diameter storm sewer will also be installed on Kenmount Road between Columbus Drive and Peet Street.
Rodriguez said, "These vital investments in Newfoundland and Labrador's water infrastructure reflect the Government of Canada's commitment to building sustainable communities that meet people's needs now and into the future. We will continue working in close collaboration with our partners to ensure we make smart infrastructure investments that help protect the environment and preserve public health, while paving the way for economic development that creates good jobs and strengthens the middle class."