New legislation in Ontario can result in a fine if boats are not cleaned properly when they are moved from one body of water and into another.
Ontario recently designated watercraft as vectors of invasive species transmission under the provincial invasive species act. That means that boats and other watercraft are legally recognized as ways invasive species move from waterbody to waterbody.
All boaters in Ontario are now required by law to clean their boats before they take them out on the water. This legislation was put in place Jan. 1 to control any aquatic plant, animal or algae, such as the spiny water flea, Eurasian water-milfoil and zebra and quagga mussels.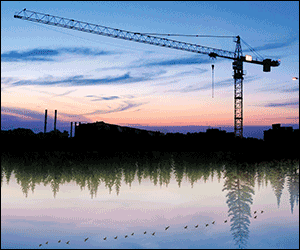 Letting invasive species aboard your boat helps them spread in lakes, rivers and streams, according to the Ontario government. It costs millions of dollars to repair the damage.
Boaters are now required to drain water from their boat and equipment and remove aquatic plants, animals and algae from boats, equipment, vehicles and trailers, according to the new rules. It is now illegal to place a boat in any body of water if there are aquatic weeds, animals or algae still on it.
Violators can be fined up to $350.
These regulations don't apply to anything that is not circulating lake water, said Jeremy Downe, the senior invasive species policy adviser with the Ontario Ministry of Northern Development, Mines, Natural Resources and Forestry. That includes drinking water systems, marine sanitary systems or closed engine cooling systems.
Conservation officers can inspect and stop boats, and impose fines from $100 to $350, based on severity of the offense. A very serious offense can lead to a court summons, Downe said.
"But the primary focus is education and awareness," Downe said.
The legislation recognizes that it isn't possible to completely clean watercraft, said Downe, which should make it easier for people to follow.
Boaters can more thoroughly clean their boats with pressure washers at a more suitable place, Ontario officials said.
There hasn't been any significant concern or pushback from boaters, Downe said. The government, along with the Ontario Federation of Anglers and Hunters has been working on education and outreach with local boaters before the legislation passed, so that local boaters were ready for the regulations.
"It wasn't really a new thing," Downe said, "everyone's pretty supportive."