An EPCOR-led team has completed the design and construction of both the water supply and wastewater facilities for the Whistler Olympic/Paralympic Park. An EPCOR subsidiary will operate both facilities through the Vancouver 2010 Olympic and Paralympic Winter Games.
EPCOR's tertiary wastewater treatment facility is providing additional levels of environmental protection over conventional wastewater facilities through the advanced removal of substances harmful to surface and ground water. This includes phosphorous (98 per cent removal) and ammonia (87 per cent removal).
The water supply treatment plant is delivering safe, quality drinking water by providing multi-barrier protection with membrane-filtration and ultraviolet (UV) disinfection. UV disinfection delivers up to 1,000 times the level of protection over standard treatment against waterborne diseases such as cryptosporidium and giardia.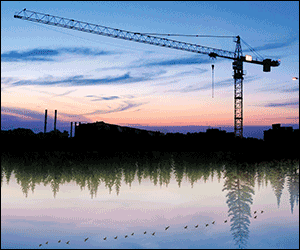 Designed to support legacy mode capacity, EPCOR will operate these facilities through the 2010 Winter Games. EPCOR's current contract runs to July 2010. VANOC currently owns the facility; ownership and operation will later be transferred to the Whistler Legacies Society.