A recent study, Chronic nutrient loading from Lake Erie affecting water quality and nuisance algae on the St. Catharines shores of Lake Ontario, offers insight into the relationship between nuisance algae species and nutrient management in the Great Lakes system.
Conducted by E. Todd Howell, Ministry of the Environment and Climate Change, and Alice Dove, Climate Change Canada, the authors' "findings suggest that loadings from eastern Lake Erie via Twelve Mile Creek and the Welland Canal are a primary driver of variability in nearshore water quality, creating mixing areas enriched in particulate and dissolved phosphorus and turbidity."
Interesting to note is that the research found that the turbidity of the water along the shoreline is limits the growth of Cladophora, offsetting stimulation of the invasive green algae caused by elevated phosphorus concentrations in the study area.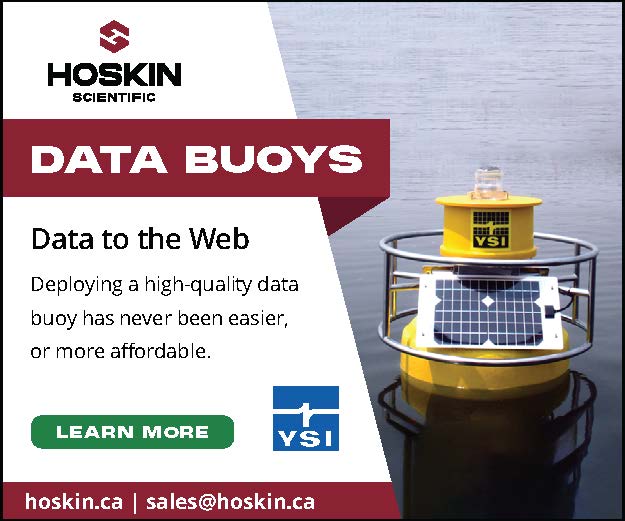 Phosphorus concentrations in the study area. Courtesy, E.T. Howell, A. Dove, and the Journal of Great Lakes Research.
The findings display the contradictions of an ecosystem disrupted by invasive species and human activity. As Howell told Water Canada, "The dynamic interplay that's part and parcel to water quality and developed coastlines, in general, makes it hard to know in a given to or in a given location whether you'd be in a situation that will promote growth or retard growth."
Changes to the Great Lakes system with their invasion by the zebra and quagga (or dreissenid) mussels fundamentally changed the source of phosphorus cycling the lakes.
"The lake now has an appreciable cover of the shallow lake bed by dreissenid mussels, which have the capacity to remove phytoplankton and particulate material from the water column and bring it to the bottom of the lake where the algae is growing," said Howell. "Consequently there's the possibility that the mode of nutrient cycling in the lake also dictates how and where the algae will be a problem."
What the study documents with respect to dreissenid mussels is not new. "In terms of the dreissenid mussel story, much of what we've presented in this paper are variations on things that are known to varying to degrees," said Howell.
However, "The one thing it does do, is that it takes some things that are talked about in vague terms and gives concrete examples, and that really is the value of this piece of work," said Howell. "It's a good, illustrative example of broader challenges that people are trying to deal with."
Howell and Dove also manage to point the way towards improved data on the impact phosphorus reduction efforts may have on Cladophora concentrations in the area, though there is more work to do, they conclude.