On National Indigenous Peoples Day, First Nations leaders and the Prime Minister of Canada, Justin Trudeau, welcomed a new agreement between the Government of Canada and 14 Central and North Coast First Nations to work together to protect coastal waterways along the Pacific North Coast of British Columbia.
The Reconciliation Framework Agreement for Bioregional Oceans Management and Protection represents a commitment by the Government of Canada and First Nations to collaborate and partner on marine initiatives that will help advance reconciliation and protect a large geographic area spanning about two-thirds of British Columbia's coast.
"This agreement is an encouraging and positive step forward in our journey toward nation-to-nation collaboration and reconciliation," said Chief Marilyn Slett, Heiltsuk First Nation and President of the Coastal First Nations-Great Bear Initiative. "Now we have the opportunity to work with Canada to ensure efficient and sustainable marine management and protection initiatives, which promise to preserve healthy and resilient marine ecosystems for all future generations, while supporting coastal communities and economic opportunities today."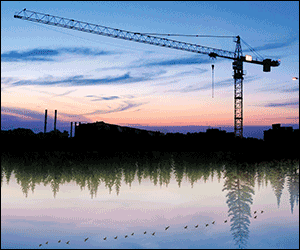 The Government of Canada and First Nations have agreed to coordinate ongoing efforts in the management and conservation of oceans, including marine spatial planning and developing a network of marine protected areas. They have also reiterated their commitment to work together to improve waterway management, increase emergency preparedness, and boost the response capacity of local First Nations.
"The First Nations of the Pacific North and Central Coast have been protecting Canada's waters for millennia. The Reconciliation Framework Agreement will help us deliver on the promise of ocean collaborative management," said Prime Minister Trudeau. "Working together, we will protect and preserve the Pacific North Coast, and we will advance reconciliation along the way."
This follows news in May, the Heiltsuk Horizon Maritime Services Limited partnership between the Heiltsuk Nation of Bella Bella, British Columbia, and Horizon Maritime Services Limited was formed to help protect coastal waterways.
A number of these initiatives are already underway as part of Canada's $1.5 billion Oceans Protection Plan.