Nestlé Waters announced this week that it will extend its partnership with the Alliance for Water Stewardship (AWS) to certify 20 global factories by 2020, including bottling plants in Canada.
The announcement builds upon the company's success certifying four water bottling facilities in Sheikhupura, Pakistan, and in California. Nestlé has committed to certify additional sites in Africa, Asia, Europe, Latin America, the United States, and Canada. The Hope, B.C. plant has gone through the audit process and is awaiting certification, and plans are underway to certify the Aberfoyle, Ont. factory by 2020.
The AWS is a rigorous process, launched in 2014, to help companies and other water users implement responsible practices that mitigate water risks (e.g., water scarcity), improve efficiency, and address shared water challenges (e.g., drought, population growth, etc.). It includes a series of actions, 30 core criteria, and indicators for how to manage water both at the factory level, as well as outside the boundaries of a site.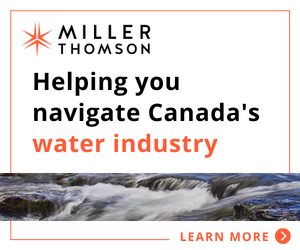 Alexis Morgan, water stewardship lead with World Wildlife Fund International said, "The Alliance for Water Stewardship is a global, member-driven, multi-stakeholder standard system. Its very nature enables civil society groups, the private sector, and the public sector to come together to address water as shared challenges."
From 2010-2015 Morgan coordinated the development of the original AWS standard. He also wrote the training materials and the initial certification protocols, and now sits on the AWS Board. "Precisely because of its multi-stakeholder nature, civil society groups such as WWF and Carbon Disclosure Project; companies such as Nestlé and M&S; and public sector agencies such as NHS Highland (Scotland) and the Broken Goulburn CMA (Australia), can come together to engage in progressive conversations," he said.
"Water is always a shared challenge and accordingly, organizations that convene those working towards shared solutions are critical."
Maurizio Patarnello, Nestlé Waters' CEO said, "Collaborating with AWS is a new step on our water stewardship journey. It will allow us to engage further with local communities to secure the sustainability of the local water resources where we operate. By broadly implementing the AWS standard, we will pave the way and show that meaningful collaboration is possible for the future of water.''
Nelson Switzer, chief sustainability officer at Nestlé Waters North America added, "By achieving and maintaining AWS certification at these sites, we will continue to be at the forefront of the best water resource management practices around the world. We take our responsibility as a water steward seriously."