The U.S. District Court has again ruled in favour of Manitoba in its case against the Northwest Area Water Supply (NAWS) project, Water Stewardship Minister Christine Melnick announced today.
Judge Rosemary Collyer, in her decision issued Friday, March 5, ordered the U.S. Bureau of Reclamation to take a "hard look" at the consequences of biota transfer into the Hudson Bay drainage basin and refused to lift her injunction on completion of the project.
"The Government of Manitoba is pleased with this ruling," said Melnick.  "We look forward to working with the U.S. Bureau of Reclamation and with North Dakota as they now undertake the necessary work ordered by Judge Collyer."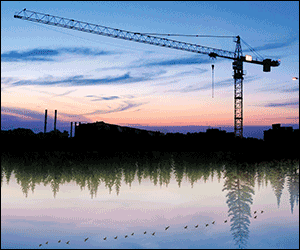 On Oct. 22, 2002, Manitoba filed a legal challenge in U.S. District Court in Washington, D.C., arguing the NAWS project, one of the Garrison Diversion projects that would divert Missouri River water across the continental divide to the Hudson Bay basin, could cause severe and irreparable harm to Manitoba and had been improperly assessed.
In early 2005, Collyer ruled in Manitoba's favour and ordered the U.S. federal government and North Dakota to go back and do a proper assessment of the risks of transfer of harmful biota or invasive species. Since 2005, additional work was undertaken and in 2009, the U.S. federal government and North Dakota returned to the court and asked the injunction on further work be lifted so that the project could proceed. Manitoba and Missouri objected, saying the proper assessment still had not been done as Collyer originally ordered, and the project still placed Manitoba at considerable risk of harm and this harm had not been properly considered.
"While the future of the project is still uncertain, today's ruling will assist in achieving adequate measures to protect Manitoba's valuable water including Lake Winnipeg, the world's 10th largest freshwater lake, from the threat of harm posed by invasive species that could be transferred by the NAWS project," said Melnick.
Manitoba was joined in its lawsuit by the Canadian federal government, Minnesota, Missouri, the U.S. National Wildlife Federation, the Great Lake Environmental Law Centre, the Minnesota Conservation Federation and the South Dakota Wildlife Federation.