The governments of New Brunswick and Canada will invest $1.14 million in two flood mapping projects to help communities within the province predict the impact of flooding.
"These projects will provide valuable tools to help implement the province's Climate Change Action Plan," said New Brunswick's Environment and Local Government Minister Andrew Harvey. "[The province] is investing in science-based mapping tools that will help inform decision making as we work collaboratively to keep New Brunswickers safe, build sustainable communities, and design future infrastructure such as roads, bridges and buildings."
The first project involves creating the province's first complete set of flood maps for the coastline. Up-to-date mapping will provide coastal communities with a valuable tool to reduce the risk of flooding by identifying where flood waters from storms and sea level rises will occur.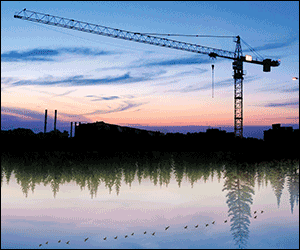 The second project involves creating new flood mapping for inland areas, as well as renewing existing maps. The data and resulting maps will help provide accurate flood hazard identification, so proactive steps can be taken to avoid additional exposure to flooding.
The projects will use the latest scientific and engineering techniques and data, as well as climate change information to estimate the impact of flooding from factors, such as sea level rise, storm surge probabilities, and wave effects.
"The Government of Canada, in partnership with provinces and territories, is committed to reducing the impact of flooding on Canadians by investing in proactive, merit-based projects that allow governments to identify, plan for, and mitigate flood risks," said federal Public Safety and Emergency Preparedness Minister Ralph Goodale. "The projects announced today will help the Province of New Brunswick better prepare for and prevent the effects of flooding."
Both projects announced today will help guide land-use policies and decisions, by all levels of government, thereby reducing the future impact of flooding.
Funding for the project is split evenly between the provincial Department of Environment and Local Government and Public Safety Canada's National Disaster Mitigation Program. The coastal flood maps are expected to be completed in early 2019 and the inland flood maps are expected in early 2020.
Flooding occurs regularly in New Brunswick, typically during spring freshets and after major storms.
The new maps are expected to have an impact in several ways:
Communities will have a valuable tool for reducing the impact of floods by identifying extreme water levels and how often they may occur.
When coupled with land use planning policies and local zoning bylaws, the maps will contribute to risk avoidance.
The maps will serve as a powerful visualization tool to help communicate issues and challenges to the public.
The maps will help with emergency measures planning for floods.
Once completed, a set of electronic flood-hazard mapping sheets will be posted on the provincial government's website.