The Government of New Brunswick, with the federal government, will invest up to $3 million in strategic infrastructure and studies to support water quality improvements at Parlee Beach.
Parlee Beach is also being declared as a unique feature of the environment. The declaration means developments that could affect the water quality at Parlee Beach will require an automatic review by the Department of Environment and Local Government to determine if an Environmental Impact Assessment is required.
"The government is taking action to address concerns at Parlee Beach through enhanced monitoring and testing as well as improved communication and efforts are also underway to mitigate water quality issues and get to the bottom of what is happening in this region," said Environment and Local Government Minister Serge Rousselle. "The new policy, which declares Parlee Beach as a unique feature of the environment, recognizes the gravity of the situation in the region and is the right approach to take."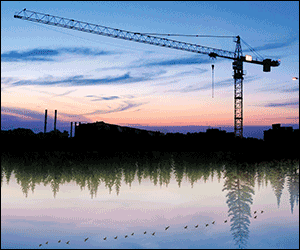 Total new provincial funding being announced is $1.2 million. In addition, the province has previously announced $253,000 through the Environmental Trust fund for projects promoting environmental stewardship, education and analysis of water quality in the area, and another $828,000 is being provided federally, through the Gas Tax Fund, for waste water upgrades in Pointe-du-Chene.
Among the projects being undertaken include:
An investment to upgrade the Parlee Beach Provincial Park sewage lift station.
Upgrading two pump-out stations for boats to empty their holding tanks.
Education and enforcement of responsible dog care at the beach.
Installation of buoys farther from the swimming area.
Upgrades to the Murray Beach sewage lagoon.
With the announced funding, the province will continue to collaborate with academic and private sector experts to identify the source of bacterial contamination in the Shediac Bay Watershed in the medium and long term and will continue to assess the issues and evaluate the effectiveness of the projects underway.
"With today's announcement, the government is balancing the need to protect the environment, support the important economic region of Parlee Beach, and manage sustainable development," said Rousselle. "However, we also need the community and the local residents to work with us and do their part, for example by using the proper infrastructure to empty their boat's holding tanks, keeping their dogs off the beach as well as properly maintaining their septic systems."
A full list of projects and initiatives as well as more information on the new policy related to new developments is available online. The Parlee Beach water monitoring protocol is also available online.