New Brunswick's government is developing operational guidelines as part of its wetland conservation policy to achieve effective and consistent wetlands protection. Environment Minister Margaret-Ann Blaney made the announcement last week.
The guidelines, to be released in the new year, are intended to make decision-making regarding wetland development and management more consistent and predictable.
The objectives of the policy remain unchanged—to manage human activity in or near wetlands in a manner that will achieve no loss of provincially significant wetland habitat and no net loss of wetland function for all other wetlands.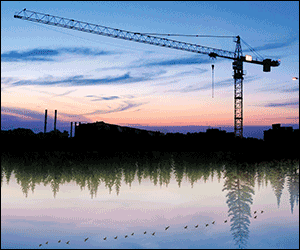 "Since the implementation of the New Brunswick Wetland Conservation Policy in 2002, the department has received many suggestio
ns and comments about it," said Blaney. "Many were positive, while others referred to the policy as being too complex. Our new guidelines will enhance the ability for stakeholders and government officials to work together to protect wetlands and at the same time ensuring that development can proceed in a fair and balanced way."
The Department of Environment will also launch in 2011 an online mapping service that will help the public to better identify where wetlands are located across the province.
"Wetlands perform many important functions and we must protect them," said Blaney. "They are a vital link in the water cycle; t
hey protect human health by storing and purifying ground and surface water; they maintain ecosystem health; and they provide habitat for many species.  Wetlands also provide protection against the effects of flooding."
The online mapping service will be incorporated into the GeoNB Map Viewer, a free online tool for viewing maps and air photographs of New Brunswick.
"The GeoNB Map Viewer will help provide certainty to partners from all levels of government, agencies and the private sector as to where these important habitats are located so that we can work together better to protect them," Blaney said.
The online mapping service integrates digital wetland maps with other digital maps in the GeoNB Map Viewer to produce timely and relevant management and decision-support tools.
The maps will be available on the Department of Environment and Service New Brunswick websites. GeoNB is a collaborative project led by Service New Brunswick, with participationfrom several provincial departments and municipal governments. Its popularity has consistently grown since its launch in November 2009, and it is now receiving more than 7,000 visitors a week.