The Municipal Natural Assets Initiative (MNAI) announced at its annual general meeting that it has expanded its board to include more members and expertise that will help municipalities provide core services to their residents while working with nature.
The new board members are Isabel Gordon, director of financial services for the District of West Vancouver; Mike Puddister, former chief administrative officer and director of watershed transformation at Credit Valley Conservation Authority; and Natalia Moudrak, director of climate resilience at the Intact Centre on Climate Adaptation.
Emanuel Machado remains board chair, and Jay Ritchlin, director-general for western Canada at the David Suzuki Foundation, remains vice president and secretary.
"The rapid growth of interest that local governments are showing in managing natural assets demonstrates that the approach helps them address aging infrastructure in cost-effective and sustainable ways," said Emanuel Machado, chair of MNAI and chief administrative officer at the Town of Gibsons.
"Our newest board members bring high-level expertise in local government finance, watershed management, and finance and program development for climate adaptation," Machado added. "These skills will provide even greater support and guidance to local governments on how they can identify the work nature is doing for them, understand the value of the services it provides, then work it into core budget and management systems to manage effectively for the long-term."
Through research and other activities, MNAI is already working with more than 16 local governments in three provinces to help them determine how their wetlands, aquifers, forests, and coastlines can provide vital services such as stormwater management, clean drinking water, and protection from tidal surges.
"The Town of Gibsons in 2013 catapulted us into thinking differently about natural versus engineered infrastructure," said Roy Brooke, executive director of MNAI. "We created MNAI when other local governments – and many others – showed growing interest in refining, replicating and scaling up Gibsons' approaches. Now, this expanded team poises us to work with many more local governments to make natural asset management a mainstream practice across Canada."
The MNAI team provides scientific, economic, and municipal expertise to support and guide local governments to identify, value, and account for natural assets in their financial planning and asset management programs.
---
About the New Board Members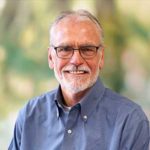 Mike Puddister: Mike was deputy chief administrative officer and director of watershed transformation at Credit Valley Conservation Authority (recently retired). His responsibilities included terrestrial, aquatic, wetland habitat restoration, forest management, urban and rural community outreach, and education.
Mike is a founding member of the Ontario Network on Ecosystem Services. He was a member of the Research Management Committee for the Water Economics, Policy and Governance Network, hosted by Brock University. He was also Co-Chair of the Steering Committee for EcoHealth Ontario and a member of the Steering Committee for the Central West Local Health Integration Network (LHIN) Healthy Communities Initiative.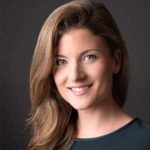 Natalia Moudrak: Natalia advances the development of programs, guidelines, and standards for climate resilience in Canada in her role at the Intact Centre on Climate Adaptation. Prior to joining the Intact Centre, Natalia worked at Pricewaterhouse Coopers Canada in Sustainability Consulting and Risk Assurance Advisory. She is also a recipient of the 2018 Canada's Clean50 Emerging Leader award and vice chair of the CSA Group standard for flood-resilient community design.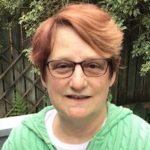 Isabel Gordon: Isabel retired in 2014 from her 27 years at the City of North Vancouver. In July of 2015, she unretired and has been the director of financial services for the District of West Vancouver since then. During her time at the city, she spearheaded many innovative projects, including the creation of the Lonsdale Energy Corporation, a municipal district heating utility (first of its kind in North America). She was a key member of the committee that created the City's Official Community Plan based on sustainability. She also helped create the City's award-winning 100-Year Sustainability Plan, which shows how a highly urbanized area can become carbon-neutral and still preserve excellent and affordable quality of life for its citizens.
---
About the Returning Members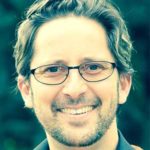 Emanuel Machado: Emanuel is the chief administrative officer of the Town of Gibsons. He has worked with communities across Canada to promote renewable energy, net-zero buildings, water strategies, social plans and sustainability frameworks. Emanuel has been recognized with numerous awards including the Arbor Vitae Award from the Province of British Columbia and the Professional Award for Innovation in local government.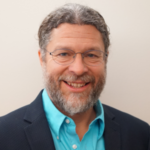 Jay Ritchlin: Jay is director-general for Western Canada at the David Suzuki Foundation. He has more than 15 years' experience working on solutions to environmental challenges including open net-pen aquaculture, offshore oil and gas, marine fisheries, toxins and seafood. He holds a Biology degree from Kenyon College, Ohio.