Nearly 50 per cent of the world's population is under the age of 30. In an effort to understand the beliefs and concerns of Millenials, The World Economic Forum delivered its third annual Global Shapers Survey in 2017.
Water security was one of the top ten global concerns of the 24,766  youth who participated (721 from Canada).
The survey was structured around two key questions: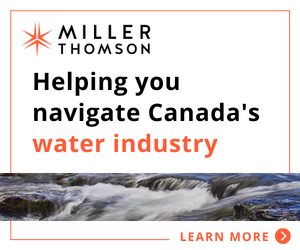 What do young people think about the world?
What do they want to do about it?
Questions were structured around the five key themes: economy and global outlook, governance and civic engagement, technology and innovation, values and society, and business and the workplace, including inquiries about the UN's Sustainable Development Goals. For technology and innovation, for example, the survey asked which sector would benefit most from the adoption of the latest technology.
When asked, "In your opinion, what are the most serious issues affecting your country today? (Choose.up.to.3), the top ten responses were:
1. Climate change / destruction of nature (48.8 per cent)
2. Large scale conflict / wars (38.9 per cent)
3. Inequality (income, discrimination) (30.8 per cent)
4. Poverty (29.2 per cent)
5. Religious conflicts (23.9 per cent)
6. Government accountability and transparency / corruption (22.7 per cent)
7. Food and water security (18.2 per cent)
8. Lack of education (15.9 per cent)
9. Safety / security / well-being (14.1 per cent)
10. Lack of economic opportunity and employment (12.1 per cent)
"Whenever I meet young people around the world, I'm always struck by their optimism, empathy, and desire to make a real impact," said Paul Polman CEO of Unilever. "The Global Shapers Community perfectly embodies this positive energy, providing a platform for our future leaders to speak out, connect and scale solutions for a more sustainable future."
Adrian Monck, head of social engagement for the World Economic Forum said, "Millennials are shaping the twenty-first century. The Global Shapers Survey captures their views and values worldwide. It is an indispensable tool for anyone wanting to understand what's important to the generation driving our future."
In its 2017 Global Risk Report, the World Economic Forum ranks water crises as one of the world's most critical business risks. The rise in concern about water has been a clear trend in recent years and this report serves to emphasize the need for more responsible stewardship of water resources. Water risk is material to your organization no matter where you are located in North America, with businesses, communities and the environment all affected.
The survey was offered in 14 languages, including all official languages of the United Nations. Survey results and data are available at http://shaperssurvey2017.org/.