Projects to uncover lost rivers, reclaim a golf course, and undo damage caused by old industrial logging practices are the inaugural recipients of the new WWF-Canada Restoration Fund, made possible through a partnership with Coca-Cola Canada.
The new fund will provide grants totalling $210,000 to improve freshwater health. The projects funded as part of the initiative will directly contribute to Coca-Cola's commitment to be water-neutral both globally and in Canada, specifically through investing in watershed conservation projects.
The first projects funded through the Restoration Fund include: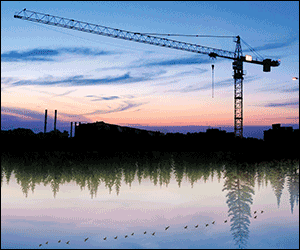 Daylighting lost rivers in Saint John, N.B. 
Sections of Newman's and Caledonia brooks will be uncovered to show residents the lost rivers that flow beneath their feet and improve the health of freshwater ecosystems that are highly stressed following 250 years of disturbance. This ACAP Saint John Shining a Light on Freshwater project includes removal of fish barriers and invasive species, stabilization of river banks, and opportunities for community members to learn about their local watershed and get involved in improving the health of their river through volunteer planting events and the Saint John River Summit.
Restoring a Vancouver Island golf course for species at risk
Former golf course fairways are being restored to their original habitat to improve water quality downstream and create habitat for waterfowl, songbirds and migrating shorebirds, amphibians, reptiles, mammals and invertebrates. The Salt Spring Island Conservancy's Blackburn Lake Nature Reserve habitat restoration project includes the restoration of up to five wetlands in an area that is highly stressed, and the creation of new trails and signage for people to explore and learn.
Undoing logging damage to help Pacific salmon 
Industrial logging since the 1970s on Vancouver Island resulted in significant habitat loss for salmon and other wildlife along the Chenatha River. Together with the Toquaht Nation, the Central Westcoast Forest Society's Chenatha River Watershed Restoration Project will build pools, redefine stream areas and deactivate logging roads to improve conditions for wild Pacific salmon and other threatened wildlife in this highly stressed area.
Ron Soreanu, director of public affairs and communications for Coca-Cola Canada, said, "Water is an incredibly important shared resource for Canadians, for nature and for our business and we are very excited to be continuing our partnership with WWF-Canada to conserve this precious resource. We are committed to replenishing 100 per cent of the water that we use in our beverages and their manufacturing back into Canadian communities and nature. Our partnership with WWF-Canada and these new Restoration Fund projects will help us toward achieving that goal."
The projects will improve habitat for species at risk, other wildlife and communities in freshwater ecosystems identified as highly stressed in Canada's first-ever recently released national assessment of watershed health.