Minister of Infrastructure Ron Schuler has announced that the Lake Manitoba Lake St. Martin Outlet Channels project has advanced to the next phase of the assessment process.
"Completing this crucial climate-change adaptation project – a project that will provide certainty for many communities and families – is one of our government's top priorities and I am proud of the work we have done to reach this stage," said Schuler. "We are pleased to share the Environmental Impact Statement for public comment and we are eager to begin the next phase of the environmental assessment process, which is the technical review."
In 2011, Lake Manitoba and Lake St. Martin reached record high water levels. The province has committed to building two permanent outlet channels to alleviate flooding in that part of the Interlake region.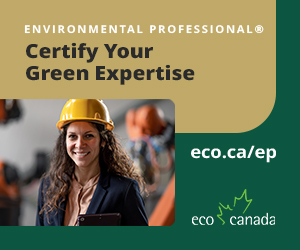 "We have worked hard to achieve progress on this project, spent more than $50 million in consultation and preliminary engineering, design and preparation work," said Schuler. "We are very pleased the federal government is committed to working together, and that we're finally achieving progress on project timelines, while being respectful to all concerned."
Before construction begins, the project requires federal and provincial regulatory approvals.  Both governments will continue to engage in Crown-Indigenous consultations with all potentially impacted communities, and the province is in the process of signing consultation agreements with Indigenous communities.
During the next stage, set to begin immediately, the federal and provincial governments will be seeking feedback from subject matter experts, the public, and Indigenous communities through the public registries to address further concerns and clarification.
"Jointly with our partners in the federal government, we will be investing resources to ensure meaningful consultation and coordination with Indigenous communities and other stakeholders," said Schuler. "We are confident in the merits of the project and look forward to any feedback the federal government, Indigenous groups and communities, and stakeholders will provide."
To date, the province has engaged with 39 Indigenous communities and groups identified by provincial and federal requirements, and is in the process of signing consultation agreements with 10 First Nation communities that will be impacted by the project.
Increasing frequency of severe weather and flood events creates an even more pressing need to put safeguards in place to protect communities and families, the minister said. Projects like these and other adaptation infrastructure, will help give communities and families their lives back while setting Manitoba on a course for greater security and economic certainty, he added.
The public can view the Environmental Impact Statement at www.gov.mb.ca/sd/eal/registries/index.html and learn more about the outlet channels project at www.manitoba.ca/outletchannels.