The Manitoba government has modified enforcement efforts aimed at ensuring boaters and watercraft users follow all required steps to prevent the spread of aquatic invasive species (AIS).
"We know that Manitobans support our effort to prevent the spread of AIS, and most boaters are responsible about following the steps to clean, drain, and dry their equipment," said Sustainable Development Minister Rochelle Squires. "We need to ensure all boaters get on board with protecting our environment, and that is the reason why we are making a series of changes."
As of today, enforcement officers will have the option to issue a ticket with a specific fine that can be paid voluntarily at court. Previously, offenders had to appear in court in order to resolve their charges. Individuals now face set fines for a variety of offences including possessing a prohibited species, such as zebra mussels, failing to stop at watercraft inspection stations, or failing to remove their drain plug when transporting watercraft.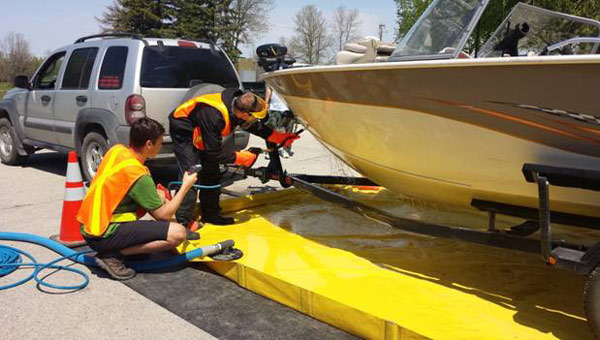 In addition to the new system of set fines, the province is working on additional initiatives targeted at stopping the spread of AIS, including an enhanced public awareness campaign.
Set fines carry a range of penalties, depending on the offence. Fines start at $174 for failing to possess a transportation authorization for a watercraft that has not been decontaminated and climb through a variety of steps to a $2,542 fine for failing to decontaminate a watercraft.
This coming weekend is the final weekend for watercraft inspection stations in the province, but they will be up and running Thursday through Monday in Selkirk (Selkirk Park boat launch), Headingley (weigh station), Eriksdale (PTH 6 at PTH 68W), Grand Rapids, The Pas, and Swan River. It is a legal requirement for all watercraft, including canoes, kayaks, and jet skis, to stop at watercraft inspection stations when they are open.