Last week, Dehcho First Nations and the Government of Canada announced the first Indigenous Protected Area (IPA) in Canada, the Edéhzhíe Protected Area.
The Dehcho First Nations Assembly designated the Edéhzhíe Protected Area will protect water, conserve biodiversity and wildlife habitat, and ensure that the Dehcho Dene relationship with the lands of Edéhzhíe is maintained for present and future generations through Dehcho-led stewardship, monitoring, and cultural activities.
"Our people know Edéhzhíe as a special and spiritual place. By working together to secure permanent protection, we are taking steps with Canada to renew our nation-to-nation relationship and ensure that the lands, water, and Dehcho way of life are maintained in Edéhzhíe for present and future generations," said Jonas Antoine, Elder of the Dehcho First Nations.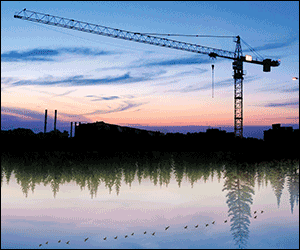 The Edéhzhíe Protected Area is located in the southwestern part of the Northwest Territories and covers 14,218 square kilometres, an area more than twice the size of Banff National Park.
The Protected Area will be managed through a consensus-based management board and the stewardship activities of the Dehcho First Nations' Indigenous guardians and stewardship programs.
Environmental groups, such as Ducks Unlimited Canada (DUC), Conservation Parks and Wilderness Society (CPAWS), and Nature Canada congratulated the Dehcho First Nations, the Government of Canada, the Canadian Wildlife Service, the Government of the Northwest Territories, and the other partners that participated in the establishment of the aera.
"DUC supports the creation of Indigenous Protected Areas and will continue sharing our conservation knowledge with Indigenous Peoples as part of their land-use planning," said Jim Brennan, director of government affairs. "Ongoing collaborations like this are key to conservation progress in the North."
Indeed, DUC was one of the collaborators. More than 15 years ago, DUC purchased a key, privately-held property with funds provided by a variety of sources, including the North American Wetlands Conservation Act and the United States Fish and Wildlife Service, and agreed to hold it until the Edéhzhíe lands would be formally and permanently protected, enabling DUC to then relinquish its ownership.
"DUC is proud to have played a role in helping the Dehcho people realize their conservation vision for the Edéhzhíe lands," said Brennan.
A report released earlier this year found that IPA dramatically outperform conventional protected areas in securing sensitive environments.
The IPA will be funded in its first few years by the Canada Nature Fund, as provided for in Budget 2018, which set aside $500 million in government money to seed a $1 billion nature fund with the contribution of corporate, not-for-profit, provincial, territorial, and other partners.
Establishment of the Edéhzhíe Protected Area will serve Canada's goal of protecting 17 per cent of land and fresh water by 2020.