Families living on the Shoal Lake 40 First Nation are another step closer to gaining all-season road access, Aboriginal and Northern Affairs Minister Eric Robinson announced today, as he introduced proposed legislation which would expand the mandate of the Manitoba East Side Road Authority (ESRA) to include building Freedom Road.
"Today is a historic day for the families of Shoal Lake 40 First Nation. By taking on this construction project we will dramatically change the way of living for people living there," said Minister Robinson. "It's not just about all-season road access, it's about jobs and opportunities and everything that goes with that. From clean drinking water, cheaper transportation costs, and better access to social services—this road would be a new beginning for Shoal Lake 40."
"It has been a long struggle for our First Nation. Our imposed isolation has finally become an internationally recognized issue," said Chief Erwin Redsky of the Shoal Lake 40 First Nation. "It's deeply satisfying that the government of Manitoba is committing funding and enabling the delivery agency to bring our road into reality," said Redsky.
Freedom Road is a proposed, 28-kilometre all-season road connecting the Shoal Lake 40 First Nation to the Trans-Canada Highway for a total estimated investment of $30 million. The minister noted the province's share of funding is conditional on matching dollars from both the government of Canada and the City of Winnipeg.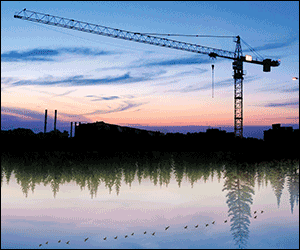 "The new federal government committed during the federal election that they will be a partner in this project," said Minister Robinson.
Earlier in November, more than half of Winnipeg city council travelled to Shoal Lake 40 First Nation to tour the site. One councillor was quoted as saying that the city has "a moral responsibility" to build the road.
Minister Robinson noted that promoting local benefits is a key obligation of both Manitoba and the City of Winnipeg under the terms of the 1989 Tripartite Agreement, which constrains normal economic development activities on Shoal Lake 40 lands surrounding Winnipeg's drinking water intake. A detailed design of the project is currently underway and anticipated to be completed in the winter of 2016.
The Shoal Lake 40 First Nation has now endured a 17-year boil water advisory—one of the longest in Canada—and have been forced to use bottled water. Federal documents show taxpayers have spent at least $1.3 million since 2000 to provide the community with bottled water.
CBC news reported that the Conservative government approved $9.2 million for the construction of a water treatment plant to be built on lands shared by Shoal Lake 40 and Iskatewizaagegan First Nation to address the issue of clean water in 2010, however a land-use plan agreement was never reached. A subsequent proposal to build a $13.7-million dollar treatment plant on land owned by Shoal Lake 40 was deferred.
UPDATE:
December 9th, 2015: the City of Winnipeg's executive policy committee approved $1 million in funding for design costs of the Freedom Road. City council must still vote on the plan. The road is expected to cost roughly $30 million shared by all three levels of government.
December 16, 2015: Canada's new indigenous affairs minister, Carolyn Bennett  told CP Press that the federal government is committed to seeing an all-weather road built to connect the Shoal Lake 40 First Nation to the mainland, and maintained that the federal government will end the boil water advisory.
December 17, 2015: The Honourable Carolyn Bennett, Minister of Indigenous and Northern Affairs,  announced that the Government of Canada will be an equal partner with the Province of Manitoba and the City of Winnipeg to ensure Shoal Lake No. 40 First Nation constructs Freedom Road. Minister Bennett stated that Indigenous and Northern Affairs Canada will match the Province of Manitoba's and the City of Winnipeg's commitments to fund one-third of the estimated $30 million project to construct an approximately 24-kilometre all-season road from Shoal Lake No. 40 First Nation to the Trans-Canada Highway in Manitoba. The announcement was made at a meeting of the Shoal Lake No. 40 Tripartite Agreement Committee at the Manitoba Legislature in Winnipeg.
All three levels of government already committed up to $1 million each for the design work of Freedom Road. That work is underway and is expected to be completed in spring 2016.