Yesterday, Manitoba announced legislation that would improve the health of lakes and waterways throughout the province by instituting a stronger watershed management regime through the new sustainable watersheds act.
The new legislation includes provisions for protecting wetlands, improving approval processes and enforcement for drainage projects, and modernizing the conservation districts program, Sustainable Development Minister Rochelle Squires and Agriculture Minister Ralph Eichler announced today.
"Our government's comprehensive strategy on watershed management marks a momentous first step in the Made-in-Manitoba Climate and Green Plan. As a province, we face many challenges related to our watershed," Squires said. "We need to protect against flooding, reduce nutrient loading in our lakes and waterways, and improve water quality for all Manitobans. Proposed measures for improving watershed management would address these challenges while providing significant environmental and economic benefits to Manitobans."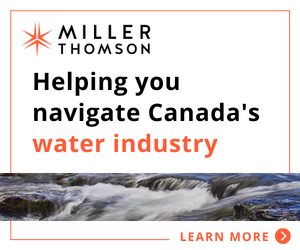 "Manitoba's farmers have always been excellent stewards of the land and this legislation would give them the unique opportunity to participate in environmental solutions to issues facing our province," said Eichler. "We look forward to working with agricultural producers on protecting the valuable function of wetlands, while still promoting land use and development."
The sustainable watersheds act makes amendments to The Conservation Districts Act, The Manitoba Habitat Heritage Act, The Water Protection Act and The Water Rights Act.  The new proposed act would include a number of key changes including:
new requirements that would ensure drainage projects do not result in loss of certain classes of wetlands;
modernizing drainage inspection and enforcement tools, and increasing penalties for illegal drainage;
allowing the establishment of nutrient targets to help measure water quality across jurisdictions;
changing the name of conservation districts to watershed districts;
expanding the mandate of the Manitoba Habitat Heritage Corporation to include wetland protection, mitigation and restoration;
supporting transboundary water management for improved water quality and reduced impacts of flooding and drought;
modifying drainage licencing processes to focus on high-impact projects; and
modernizing the Conservation Districts Program to strengthen watershed management planning and implementation including the ability to enter into agreements with Indigenous communities.
"The International Institute for Sustainable Development (IISD) commends the government of Manitoba on the development of a much-needed sustainable watersheds act," said Dimple Roy, director, water policy, IISD.  "Now we look forward to collaborating on robust, evidence-based evaluation systems to ensure benefits for all Manitobans, today and into the future."
The legislation introduced today would also set out a foundation to implement GRowing Outcomes in Watersheds (GROW), which is programming for ecological goods and services that is based on the Alternative Land Use Services (ALUS) model, Eichler said. GROW would incentivize agricultural producers and other landowners to participate through best management practices in the areas of grassland and wetland restoration, water retention projects, and management of riparian areas, he added.
"Keystone Agricultural Producers (KAP) shares the goal of enhancing ecological goods and services on the agricultural landscape," said Dan Mazier, president of KAP. "Farmers are uniquely positioned to do this, and with the help of GROW programming we can provide flood mitigation, carbon sequestration, nutrient capture and habitat protection…. I am pleased this act would also include revised drainage regulations that would reduce red tape for minor maintenance projects, but increase focus on larger initiatives—a good balance to protect both upstream and downstream landowners. I urge other jurisdictions in the watersheds to follow Manitoba's lead and revisit their regulatory systems to provide better economic and environmental protection."