At their 2017 Annual General Meeting, the Lake Simcoe Region Conservation Authority (LSRCA) Board of Directors secured continuity by re-electing Aurora Mayor Geoffrey Dawe to the position of Chair for a third term and Innisfil Councillor Richard Simpson to the position of Vice Chair for a second term. LSRCA also released its annual report on watershed conservation.
"We've both gained some really valuable experience dealing with a number of the initiatives and challenges over the course of our previous terms and with the unwavering commitment of our fellow board members, we're confident that we can continue to lead the way in making our communities more resilient to climate change impacts," said Mayor Dawe, Chair of the Lake Simcoe Region Conservation Authority, of his and Simpson's work with LSRCA.
Councillor Simpsons and Mayor Dawe.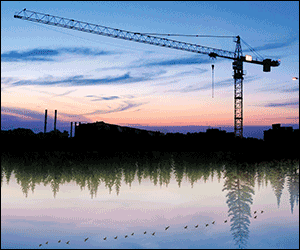 LSRCA also released its 2016 Annual Report detailing the highlights of their impressive achievements over the past year. In the report, LSRCA details a number of efforts to boost the health of watersheds and Lake Simcoe. Among the efforts, LSRCA worked with other conservation authorities to expand flood warning and forecasting; researched the development of winter road salt use; worked with the insurance industry to reduce flood risks; commissioned the development of low impact development design guidelines for large-scale parking lots to reduce stormwater runoff and impacts of salt and other contaminants.
Accompanying the annual report was a short video rendition encapsulating and celebrating the 2016 accomplishments, which highlighted community outreach and accolades commended to the LSRCA for its work in 2016.
"It's clear the work we're doing is having an impact," remarked Vice Chair Richard Simpson. "Seeing the consolidated report of our accomplishments is really inspiring, and each year I'm reminded of the exceptional work of our board, staff, and partners. I'm particularly impressed with our youth outreach. As our leaders of tomorrow, we are creating a generation that will continue to create new and better solutions to address environmental issues."
Dr. Blair Feltmate discusses costs of extreme weather.
The evening also included a keynote address from Dr. Blair Feltmate, Head of the Intact Centre on Climate Adaptation at the University of Waterloo, on the impact of climate change on the environment and citizens.
The annual report is available through the LSRCA website.