Liberal members of the House of Commons Standing Committee on Environment and Sustainable Development today released their report from the committee's study of the impact of oilsands development on Canada's freshwater.
The study was launched over two and a half years ago on a motion from Lac-Saint-Louis MP Francis Scarpaleggia, chair of the National Liberal Water Caucus. The study is part of the larger Liberal focus on developing a national water vision for Canada.
The Liberal report maintains there is evidence that oilsands development is impacting negatively on the Athabasca River watershed, despite the oft-repeated and steadfast view of both industry and governments that any perceived contamination of the river is from natural sources.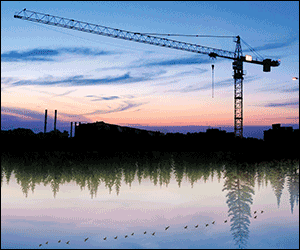 The report also claims, by way of expert testimony before the committee, that the current approach to managing the flow of the Athabasca River is more the product of bureaucratic compromise that of science-based policy-making. This approach to managing industry water-takings from the Athabasca generally fails to consider past trends in river-flow as well as the expected impacts of climate change on water levels in the river.
Finally, the Liberal report concludes that the federal government has "devolved and diluted" its responsibilities for monitoring and managing oilsands industry impacts on freshwater. As the Liberal report states: "In the final analysis, the story of the oil sands' relationship to water is very much a tale of denial by interested parties—private-sector and governmental—of the potential negative consequences the industry might be having on a vital Canadian resource, of parsimony and foot-dragging in funding research into the oil sands industry's possible watershed impacts, and of long-standing abdication of federal leadership in an area—the protection of fish-bearings waters—that is rightfully Ottawa's under the Constitution's division of powers."
Email or call to request a copy of the report: [email protected] or (613) 995-8281.