Imagine H2O has announced the names of 10 water industry executives and leading researchers who will serve as founding members of the organization's scientific advisory council. The council includes six top executives of companies representing over US$175 billion in sales and four professors at leading research universities. The group will enhance Imagine H2O's efforts to identify and support promising innovations to solve the world's water challenges.
Council members stressed the importance of addressing specific market needs and are optimistic about the potential for applying technologies and business models from outside the water industry to these challenges. In particular, they highlighted three critical water innovation opportunities for startups: real-time monitoring, advanced biological applications, and energy efficiency.
Dr. Rengarajan Ramesh will serve as the council's chairman. Ramesh is a managing director at Wasserstein & Co. and the former chief technology officer of GE Water & Process Technologies where he helped create and lead GE's $2.5 billion global water business. Dr. Ramesh has also been an Imagine H2O Advisory Board member since the organization's inaugural year.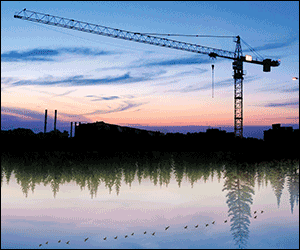 "The ability to interact with the council and its members represents a tremendous opportunity for entrepreneurs participating in Imagine H2O's programming," he explains. "We will work with Imagine H2O to identify specific innovation opportunities and enhance the organization's efforts to catalyze and accelerate water entrepreneurship."
Scott Bryan, the organization's COO, says members will help identify market challenges and the potential value that can be created by solving them through entrepreneurial approaches. "Companies identified and supported through the Imagine H2O program receive about $1 in every $10 invested in early-stage water tech businesses," he says. "Convening these thought leaders and the institutions they represent around the Imagine H2O program is a significant step forward for water innovation."
The 10 founding members of the Scientific Advisory Council are:
Dr. Rengarajan Ramesh – Managing Director, Wasserstein & Co
Dr. Kartik Chandran – Director, Columbia University Biomolecular Environmental Sciences Program – Associate Professor, Columbia University
Dr. Johan Groen – Chief Technology Officer – Xylem
Dr. Slav Hermanowicz – Professor of Environmental Engineering, University of California at Berkeley and National High-End Foreign Expert of China, Tongji University, Shanghai
Dr. Peter Jaffe – Professor of Civil and Environmental Engineering, Princeton University
Dr. Perry McCarty – Silas H. Palmer Professor Emeritus, Environmental Engineering and Science Stanford University
Dr. Manian Ramesh – former Chief Technology Officer, Water & Energy Services, Nalco
Dr. Philip Rolchigo – Vice President of Technology, Pentair
Carl Rush – former Sr. Vice President, Waste Management
Dr. Thomas Stanley – Chief Technology Officer, GE Water and Process Technologies
The organization runs the Imagine H2O Competition & Accelerator, an annual competition that is open to technology entrepreneurs from around the world, including Canada.
RELATED: The Networked Field, Water-Energy Wins in San Francisco, WaterTAP Joins Forces with ImagineH2O