Today the Halifax waterfront was awarded the Blue Flag designation, a label awarded to over 3850 beaches and marinas in 46 countries for meeting high environmental standards. It is programmed by the Foundation for Environmental Education. Environmental Defence is the national operator of Blue Flag in Canada.
The Halifax waterfront is the first place in Nova Scotia, and the first coastal marina in Atlantic Canada, to receive the designation.
"We're pleased to fly the Blue Flag as a designated Blue Flag marina. We're committed to creating some of the world's greatest waterfronts," said Colin MacLean, president & CEO of Waterfront Development, in a press release. "The Halifax waterfront is the most visited destination in Nova Scotia, and an internationally renowned Tall Ships host. This allows us to create exciting experiences at the water's edge, educating visitors and locals about the sea, and our part in keeping it clean and healthy."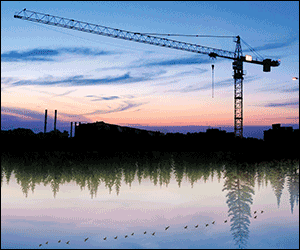 Waterfront Development was required to meet 24 criteria that cover everything from water quality, environmental education, and sustainable management to the safety provisions and services marina users can expect to find when they visit.
"By raising the Blue Flag in Halifax today, we are celebrating the expansion of the program, now coast-to-coast in Canada," said Sarah Winterton, managing director, Environmental Defence. "This shows that Halifax waterfront is upholding marina management, and operations to some of the highest standards in the world.  We commend their commitment to environmental sustainability."
Another feature of the program is the emphasis on striking partnerships between stakeholders, and providing quality educational opportunities for visitors, and residents.