After over three years of discussion, including very public feedback the Federation of Canadian Municipalities and the Canadian Water and Wastewater Association, the federal government has announced that it will finally implement the national Wastewater System Effluent Regulations.
"We want water that is clean, safe, and plentiful for future generations of Canadians to enjoy," said Minister of Environment Peter Kent this morning in Delta, British Columbia. "Through these regulations, we are addressing one of the largest sources of pollution in our waters. We've set the country's first national standards for sewage treatment. These standards will reduce the levels of harmful substances deposited to surface water from wastewater systems in Canada."
The feds worked with provinces and territories, and also engaged municipalities, to finalize these regulations. According to a release, it is expected that about 75 per cent of existing wastewater systems already meet the minimum secondary wastewater treatment standards in the regulations. Communities and municipalities that meet the standards will not need to make upgrades to their systems. The other 25 per cent will have to upgrade to at least secondary wastewater treatment.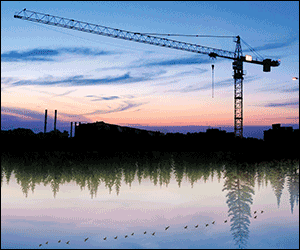 For the wastewater systems that do not meet the new standards, the release assures that there will be time for municipalities to plan and budget funds to complete the upgrades. Wastewater systems posing a high risk must meet the new standards by the end of 2020; those posing medium risk by the end of 2030; and those with low risk by the end of 2040. Owners and operators of the systems will also need to consistently monitor and submit reports on their effluent releases.