H2O Innovation Inc. has announced that Utility Partners, LLC (UP), its business line providing operation and maintenance services (O&M) in the United States, recently renewed two operation and maintenance contracts and extended the scope of work of two municipal projects, totalling $5.1 million, which bring H2O's O&M business backlog to $53.3 million, excluding the projects sales backlog.
"Now fully integrated into H2O Innovation, the UP team is now focused on renewing contracts and keeping the business growing," said Frédéric Dugré, president and CEO of H2O Innovation.
UP renewed two municipal operation and maintenance contracts in the states of California and New Hampshire, for an additional five years each. UP also extended the scope of work of two existing municipal contracts, located in the States of Georgia and New Hampshire. These scope expansions include, respectively, the billing and collection services as well as the septage receiving station monitoring.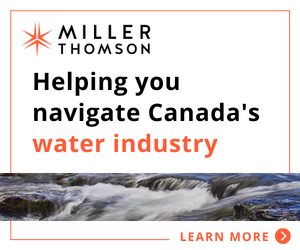 "It is essential for us to be able to evolve with our existing customers' needs, which is why we offer them a diversified and integrated range of services with in-depth water and wastewater expertise," Dugré said. "The last year has shown that our added value services generate greater customer retention as well as multiple cross selling opportunities."
On September 3rd, it was reported that analysts expect H2O Innovation to grow by 33.33 per ecent in earnings per share (EPS) for the third quarter of 2017. The shares are expected to report at $-0.02 EPS on September 26th over the previous quarter's $-0.03 EPS.