Canada and New Brunswick have announced their bilateral, which includes funding for green infrastructure in the province.
Amarjeet Sohi, Minister of Infrastructure and Communities, and the Honourable Brian Gallant, Premier of New Brunswick, announced the signing of the bilateral agreement that will provide more than $673 million over the next decade in federal funding dedicated to infrastructure projects under the Investing in Canada plan. The projects supported through this agreement will be cost-shared with the provincial government, municipalities, and other partners.
"We are pleased to reach a new agreement with New Brunswick to invest in infrastructure projects that will benefit communities of all sizes for years to come," said Sohi. "Collaboration and partnership have been at the heart of the success of our Investing in Canada plan, and we will continue to work with provinces, territories, municipalities, Indigenous communities, stakeholders, and Canadians from coast to coast to coast."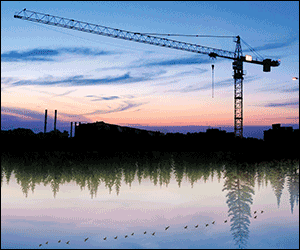 Of the $673 million in funding, $347,151,232 will be used to enable greater adaptation and resilience to the impacts of climate change and climate-related disaster mitigation; ensure that more communities can provide clean air and safe drinking water for their citizens; and support greenhouse gas emission (GHG) reductions.
These investments will have benefits for people in communities across the province, including:
Faster commute and travel time for more people, and easier movement of goods for businesses
Cleaner air and water
Reduced greenhouse gas emissions
Smarter and more efficient cities
Sustainable water management
Enhanced public parks, recreational facilities and other spaces that make communities great places to live
Better transportation and digital infrastructure for people living in remote communities
Across Canada, more than $33 billion in federal funding will be invested through new bilateral agreements with provinces and territories. Provinces and territories will develop three-year plans that will provide information on how they will implement their infrastructure projects.