The federal government has announced $44.84 million for the Great Lakes Protection Initiative, which is part of the $70.5 million of new funding allocated for freshwater protection in Budget 2017.
Minister of Environment and Climate Change, Catherine McKenna, was in Toronto on Friday to make the announcement.
Addressing a crowd near Harbourfront, including members of the Great Lakes and St. Lawrence Collaborative who met on Parliament Hill in late November to call on the government for Great Lakes support, Minister McKenna said, "Mark [Fisher], it's funny, just last week we said that we were going to do something together. I don't think you and the Great Lakes St. Lawrence Collaborative expected that it would be quite so quick."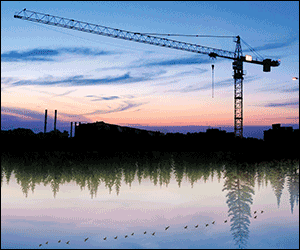 Mark Fisher, president and CEO of the Council of the Great Lakes Region was among the partners present for the announcement.
She later said, "This investment will tackle issues that matter to the lives of Canadians—from cleaner drinking water, to beaches we can enjoy, to waters in which we can fish and swim."
Arthur Potts, parliamentary assistant of the Ontario Ministry of Environment and Climate Change said, "I was at a conference in Waterloo recently with Chief Ava Hill, and she asked somewhat rhetorically, 'With all your science Arthur, with all your environmental assessments, with all your approval programs, why are we here talking about poor lake quality?' It was a good question, because it expressed the need that we must embrace the special learnings of our First Nations people and work very collaboratively to make sure we have the right solutions moving forward."
Water Canada spoke to Elizabeth Hendriks, vice-president of freshwater program for WWF-Canada, a member of Great Lakes and St. Lawrence Collaborative. Hendriks said, "[The announcement] is not unexpected. There is an agreement between Ontario and the federal government and expectations around funding. What I think what's unexpected, is the amount of money invested."
She added, "What we don't yet know is the details. How are we leveraging that investment to do new things. What we have been doing in the past hasn't been effective. So I hope that we can take this opportunity to rethink the solutions that we are applying to the Great Lakes."
The Minister also convened a round table, moderated by the Council of the Great Lakes Region, to continue ongoing dialogue on the future of the protection of the Great Lakes. Participants included representatives of Indigenous groups, the province of Ontario, municipalities, industry, and environmental non-government organizations.