The Government of British Columbia will take a series of immediate steps toward ensuring safe drinking water for approximately 200 residents near Spallumcheen, just north of Kelowna.
Residents within Steel Springs Water District have been under a water-quality advisory since 2014 because of elevated nitrate levels in their local drinking water source, the Hullcar aquifer. The region has seen intensive agriculture activity for the past century.
A working group with representation from the ministries of Environment; Agriculture; and Forests, Lands and Natural Resource Operations; along with Interior Health will work with the local agri-food industry, water district, and First Nations to establish a plan to address the drinking water quality.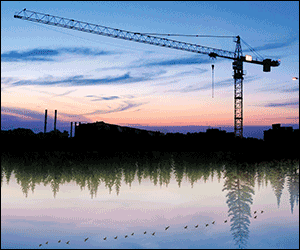 The group will conduct a review of all available water quality data as well as relevant legislation is already underway. Efforts will be launched to work with the agriculture industry and local producers to promote best farming practices including best practices for nutrient management.
An enhanced monitoring program will be implemented, along with continued compliance and enforcement actions.
Previous analysis suggests a combination of factors is likely affecting the Hullcar aquifer and it will take multiple actions by provincial and local government, agriculture industry, and the community to improve water quality.
The aquifer from which Steele Springs Water District draws its drinking water is unconfined and it is difficult to ascertain if nitrates are coming from any one source.
Minister of the Environment, Mary Polak said, "The interaction between activities on the landbase and groundwater are naturally occurring, and have proven challenging for this particular aquifer. Working with the local community, we will take all necessary actions to make sure the residents of Spallumcheen have safe drinking water, while preserving the region's agriculture economy".