Through new initiatives, the Government of British Columbia is taking action to prevent plastic waste from polluting shorelines and ending up in landfills.
"People have been consistent and vocal about the need to take serious action now on plastic waste and pollution, and we have heard the message loud and clear," said George Heyman, minister of environment and climate change strategy. "Even in the face of current economic downturns, local governments and businesses have told us they remain committed to preventing millions of single-use plastic products from damaging the environment, polluting B.C.'s waters, harming wildlife, and increasing costs for taxpayers."
As part of the new set of steps, the Province is moving to approve bylaws banning single-use plastics for the municipalities of Richmond, Victoria, Saanich, Tofino, and Ucluelet. This will clear the way for those communities to implement their bans. The Province will also consider other bylaws as they are submitted.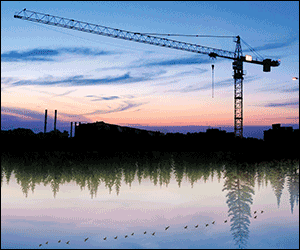 In addition to this, the Province is laying the groundwork to allow local governments to ban certain types of plastic products. It is proposing to draft a new regulation under the Community Charter to allow local governments to ban single-use plastics—such as shopping bags, plastic straws, and polystyrene foam take-out containers—without requiring provincial approval.
"Every measure that prevents plastic from entering our ocean or removes it from our coasts and ocean is important," said Chloé Dubois, president of The Ocean Legacy Foundation. "Policy measures like these are a crucial next step. I am thrilled to see our coastal communities lead the way with single-use plastic bans, as well as provincial regulations and policy supporting these and other laudable efforts to help reduce the estimated eight-million-tonnes of plastic that, on a global scale, enter the world's ocean each year."
More than 35,000 responses to the CleanBC Plastic Action Plan engagement highlighted the need to move toward provincewide bans on certain products. More information from the plan's engagement is available here.
"We will develop a legal framework to allow for provincial bans on single-use items, such as straws, take-out containers, shopping bags, and other priority items," said Heymn. "As we initiate this work, we will continue to consult to make sure solutions are manageable, take into consideration economic recovery and are phased in practically."
"We will also ensure that specific products continue to be available to people who live with a disability or need them for health reasons," added Heyman. "We will align our actions with federal government initiatives if they occur on a reasonable timeframe."
These changes support the Province's CleanBC efforts to prevent plastic waste, divert more waste from landfills, and create a cleaner, better future for everyone. These and future efforts are being guided by feedback received from British Columbians. They also reflect the feedback received by Sheila Malcolmson, parliamentary secretary of environment, during engagement in her role as special advisor on marine debris and abandoned vessels.
"Last year, I toured many coastal communities to hear first-hand the challenges they are facing with marine debris, including plastics," Malcolmson said. "Every person and organization I heard from, including local governments and First Nation communities, expressed their fears for the marine environment and their commitment to being part of the solutions."
CleanBC was developed in collaboration with the BC Green Party caucus and Andrew Weaver, MLA for Oak Bay-Gordon Head.