To position the City of Portage la Prairie for future growth, the Manitoba government is investing in the expansion of the city's water treatment plant. The expansion is one of eight municipal projects in rural Manitoba receiving up to $100 million in critical infrastructure funding, Municipal Relations Minister Eileen Clarke announced on January 27.
"Our government knows just how important these projects are in rural communities to ensure safe, secure drinking water and environmentally sound wastewater management," said Clarke. "I am pleased we are able to make this important investment in Portage la Prairie and seven other rural communities to ensure our water management systems are healthy and sustainable for the years ahead."
The minister noted the total cost of the jointly funded rural municipal water and wastewater projects in rural Manitoba has yet to be confirmed, subject to further discussion with municipalities, and is conditional upon municipal approval to proceed with the projects.
In addition to the City of Portage la Prairie's water treatment plant expansion, project investments include:
wastewater treatment plant expansion in the City of Morden;
water treatment plant expansion in the City of Brandon;
wastewater system expansion in the City of Winkler and the Rural Municipality (RM) of Stanley;
water treatment plant in Letellier in partnership with the Pembina Valley Water Cooperative;
water treatment plant expansion in the RM of Springfield;
rural water pipelines in the RM of St. Francois-Xavier; and
water and sewer renewals in the Town of Powerview-Pine Falls.
"This funding partnership with the Manitoba government will allow the Portage la Prairie region to continue supporting and attracting world class wet industries to Manitoba," said Mayor Sharilyn Knox, City of Portage la Prairie. "We are pleased to partner with the province to see this regional centre of industrial excellence continue to grow and benefit all Manitobans, and we thank the Manitoba government for its continued support."
The investments in rural Manitoba build on an investment of up to $40 million towards a $60-million project with the City of Winnipeg for CentrePort Canada's Airport Area West regional water and wastewater project, the minister noted.
"The Association of Manitoba Municipalities (AMM) commends the Manitoba government for investing up to $100 million to support critical municipal water and wastewater projects," said Kam Blight, president, AMM. "As municipalities help fuel economic growth in Manitoba, investments such as these are key to building stronger communities and fostering economic opportunities."
The minister added that discussions continue with the federal government regarding new support programs that are being designed to add much-needed financial support for projects that support economic growth and environmental resiliency.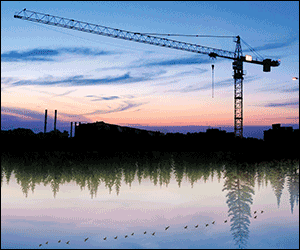 Funding for municipal water and wastewater projects is part of a nearly $850-million support package by the Manitoba government to help Manitobans make ends meet, relieve pressures on the health-care system and assist as communities and industries recover, the minister said.