At COP24, the Global Water Partnership (GWP) launched a report entitled Preparing to Adapt: The Untold Story of Water in Climate Change Adaptation.
The new GWP report provides insights from over eighty Nationally Determined Contributions (NDCs) on national development plans and frameworks.
"Fewer than 60 per cent of those countries analyzed have prioritized institution building in water. Less than a third—26 per cent—embrace integrated water resources management as an approach," said Dr. Monika Weber-Fahr, GWP's executive secretary. "There are reasons for concern that with poor or inadequate management approaches forging ahead with major infrastructure investments can have counterproductive results."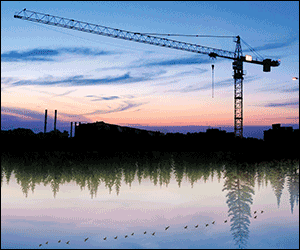 On the other hand, the report found that 89 per cent of countries surveyed included investments in water infrastructure, institutions, or governance as a priority for climate change adaptation.
A key divide between low, middle, and high income countries is the prioritization of integrated water resources management (IWRM): low income countries most frequently called for IWRM as a priority, while high income countries were infrequent in doing so.
This divide splits these countries along an important area of agreement among the water community, which often debates "the best choices, formats, and timing for implementing water resources management and governance," according to the report.
The report also calls for active engagement on areas that can bring about priority action on water infrastructure, institutions, and information systems:
Addressing the fac that past hydrological models are no longer accurate guides.
Effective water allocation and sharing systems are a necessary element of adaptation.
Consider transboundary allocation and management regimes, which generally not set up to take into account new climate variabilities.
Place disaster risk reduction (DRR) at the heart of adaptation action.
To read the report in its entirety, visit gwp.org.