The Global Water Futures (GWF) program, led by the University of Saskatchewan (USask), is investing $2.5-million in 12 projects that will advance water security across Canada.
The new projects—which include research into climate projections, water-borne diseases, and metal release in thawing permafrost environments—are led by investigators from USask and its partners. Partners include: McMaster University, Wilfrid Laurier University, the University of Waterloo, the University of Quebec at Montreal, and McGill University.
"With GWF, we've broken down borders and silos to work together across Canada," said Corinne Schuster-Wallace, a USask researcher and associate director of GWF. "It's very inspiring and I know that we can make a difference for all Canadians and others around the world."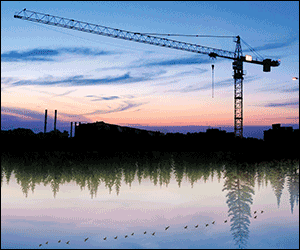 Schuster-Wallace's project, co-led with McMaster researcher Sarah Dickson-Anderson, aims to tackle the growing problem of groundwater quality in wells used as a drinking source for people and livestock.
"We want to better understand the environment, hydrology, and contaminant processes and risks to humans and livestock associated with private well water security," said Schuster-Wallace. "Private wells are used extensively across Canada to provide both people and livestock with water to drink. However, in most jurisdictions, these wells are the responsibility of the well user and lack of awareness of this can pose risks to health."
Established in 2016 with an initial investment of $77.8-million through the federal Canada First Research Excellence Fund (CFREF), GWF is currently investigating water problems with almost 450 partners, collaborators, and users. The program funds 190 professors from 18 Canadian universities, which have hired almost 900 students and research personnel to help solve these problems.
"When we started Global Water Futures, our user community told us there were some massive issues that we needed to address," said John Pomeroy, director of GWF and Canada Research Chair in Water Resources and Climate Change at USask. "[These include] developing improved flood and drought prediction systems, diagnosing the changes our freshwater is undergoing as a result of rapid climate change, and managing water-related risks such lack of clean water, especially in Indigenous communities."
"We were confident we could develop new knowledge and predictive models, but we felt the long-term solutions for many of these problems would require a revised national water strategy that addresses the increasing risks to water from climate change," added Pomeroy. "We are now starting to see our ideas come to fruition, such as next generation water prediction and observing systems, as well as the announcement of the Canada Water Agency in the recent Throne Speech."
Pomeroy said a lot more research that needs to be done. He pointed to problems related to diminished groundwater quality, declining lake ice, more frequent toxic algae in lakes. There are also issues with thawing permafrost, damaging floods, inequitable impacts of water insecurity, and the lack of empowerment of Indigenous communities to manage their own source waters.
More information about Global Water Futures is available here.