The Grand River watershed in Southwestern, Ont. has declared a Level 2 drought condition under the Ontario Low Water Response Program. The declaration was made Wednesday afternoon by the Grand River Low Water Response team.
This means that all water users throughout the watershed on both municipal and private water supplies should voluntarily reduce consumption by 20 per cent, in particular by eliminating non-essential water use like lawn watering and car washing.
Until this week, a Level 2 condition only applied in select watersheds, notably the Whitemans and McKenzie Creek subwatersheds.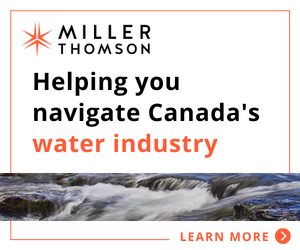 The rest of the watershed has been in a Level 1 condition since June 29, where water users were asked to cut consumption by 10 per cent. However, the continuing dry weather means that stronger water conservation measures are needed in the rest of the watershed, as well.
The large are slightly below their normal operating range. If high evaporation and low inflows continue into the fall, discharge from these reservoirs may need to be adjusted, resulting in a further reduction of river flows. Water from these reservoirs is used to meet flow targets at key locations to ensure the proper operation of municipal drinking water and sewage treatment plants. The Region of Waterloo, City of Brantford and Six Nations Territory take some or all of their drinking water from the Grand. In addition, about 30 sewage treatment plants discharge treated effluent into the Grand River or its tributaries.
Augmentation from the reservoirs currently accounts for approximately 95 per cent of the flow through Kitchener, 50 per cent of the flow through Brantford and about 75 per cent of the flow through Guelph.
The shortage of widespread rain this year has been so significant, and the impact on the water systems so severe, that conservation measures will likely remain in place the rest of the summer, even if there were a return to more normal rainfall.