Edmundston, GNB – More than $13 million in infrastructure funding has been announced for solar energy generation at the Jean-Daigle Centre and sewer separation work in part of the city.
"The installation of solar panels on the Jean-Daigle Centre is an innovative way for the city to provide power to the centre," said Environment and Climate Change Minister Gary Crossman, who is also minister responsible for the Regional Development Corporation. "This project, combined with upgrades to the city's water and wastewater management capacity, demonstrates how they are planning for the future, and our government is pleased to support these important projects."
The solar panels will produce the equivalent of one megawatt of energy per year, which will be used to operate the centre's systems and will also support the city's energy requirements during peak usage hours.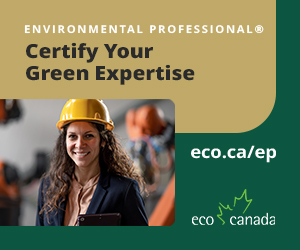 The other project involves replacing the combined sanitary and stormwater system with separate systems on several streets in the eastern section of the city.
"Investments in infrastructure are investments in strong and sustainable communities," said Madawaska-Restigouche MP René Arseneault. "The installation of new solar panels on the Jean-Daigle Centre and sewer separation in East Edmundston will support a clean and sustainable future for residents. Green initiatives like this one will help local economies grow and build more resilient communities across the country."
Arseneault attended for federal Intergovernmental Affairs, Infrastructure and Communities Minister Dominic LeBlanc.
The provincial government is contributing more than $4.5 million to these projects while the federal government is investing more than $5.4 million and the City of Edmundston is providing more than $3.6 million.
"For several years, through our strategic planning, we have aimed to continually find ways to reduce greenhouse gas emissions while promoting renewable energy," said Edmundston Mayor Éric Marquis. "The announcement of this solar panel project completely aligns with this objective. We are very grateful to our provincial and federal partners for their contribution and their constant collaboration, which allows us to take this step in a very important project for the city of Edmundston."