The Gordon Foundation has announced a new partnership with Fort Nelson First Nation on Mackenzie DataStream.
Sherry Campbell, The Gordon Foundation's CEO said, "We're thankful to the Canadian Internet Registration Agency (CIRA) for recognizing the importance of Mackenzie DataStream with their funding. As a leading-edge information hub for freshwater quality in the Mackenzie River Basin, this open source, open access platform currently contains water data collected by communities in the Northwest Territories. With CIRA's Community Investment Program funding, we are able to partner with Fort Nelson First Nation (FNFN) to expand into British Columbia for the first time."
Fort Nelson First Nation, a Treaty 8 signatory, is located in northeastern British Columbia within tributary waters to Canada's north-flowing Mackenzie Basin. The community of roughly 800 band members leads a comprehensive land and water stewardship program which includes an ecosystem monitoring program.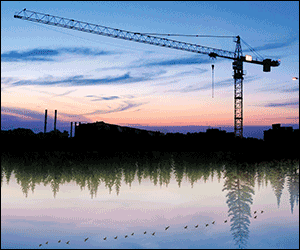 Chief Liz Logan of the Fort Nelson First Nation said, "We have invested in water monitoring and see tremendous value in sharing it on this open access platform. Mackenzie DataStream will allow this data to be used in our community as well as by our neighbours downstream in Yukon, Alberta and the Northwest Territories".
As The Gordon Foundation's Carolyn DuBois explains, this is an important milestone for Mackenzie DataStream. "We know the strength of this initiative is its collective approach. Mackenzie DataStream currently contains data collected by 21 communities in the Northwest Territories and we hope to work with many other groups collecting data in the six jurisdictions in the Mackenzie Basin. By collaborating with communities like Fort Nelson First Nation we are not only making more data available, we will also have an opportunity to learn and make Mackenzie DataStream as relevant as possible for communities".
The Mackenzie DataStream pilot was funded by The Gordon Foundation and developed in close collaboration with the Government of the Northwest Territories, the Foundation's key northern and technical partner for this project. This project has received ongoing input from Northwest Territories Water Strategy Water Partners with wide-ranging expertise. The full list of water partners can be found here: http://www.nwtwaterstewardship.ca/partneragencies