The Foresight Cleantech Accelerator Centre (Foresight) has announced the formation of the waterNEXT Advisory Board.
A group of scientific and business leaders in the water sector have been chosen to advise the waterNEXT pan-Canadian cluster on opportunities to maximize the impact of its programs and services.
"We are excited to welcome this exemplary group of advisors to the waterNEXT board," said Jeanette Jackson, chief executive officer of Foresight. "They bring decades of leadership in how to accelerate and grow markets that are vital to both water security and the future success of the sector. The formation of this board strengthens our commitment to the water sector and the global transition to a green economy."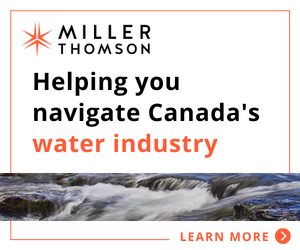 "This advisory board greatly increases the depth of our combined multinational, government, and entrepreneurial experience," added Kim Sturgess, chief executive officer of WaterSMART. "I'm confident this advisory board will bring a dynamic and strategic perspective to the waterNEXT Cluster as it drives growth in this rapidly-changing and vitally important industry."
The waterNEXT Advisory Board Members include:
Jeanette Jackson, CEO, Foresight Cleantech Accelerator Centre.
Kim Sturgess, CEO, WaterSMART.
Rick Van Sant, Senior Advisor, MaRS Discovery District.
Rodger Bernar, Archer Business Development.
Terry Mah, Thales Water Advisors.
Bruce Edgelow, Managing Partner, EdgeMark Capital, and Advisory Services Inc.
John Van Ham, Executive Director, InnoTech Alberta.
Jeff Guild, Vice President, BlueTech Research.
Jack Elliott, Principal, Scorpion Advisors.
Recently, Water Canada reported that the Foresight Cleantech Accelerator Centre and WaterSMART Solutions acquired waterNEXT.
"Canada is a hub for cleantech innovation," noted Jackson. "By working together with WaterSMART, we can actively support our growing ecosystem of innovators, building capacity for water technologies across Canada."
"With the global water market valuation expected to reach $914.9 billion in the next two years, the waterNEXT cluster will play a critical role in positioning Canadian water technologies as global leaders in building a water-secure future," added Jackson.