The Foresight Cleantech Accelerator Centre and WaterSMART Solutions Ltd. have announced the acquisition of waterNEXT Innovations Inc., Canada's Water Accelerator.
"Canada is a hub for cleantech innovation," said Jeanette Jackson, chief executive officer of the Foresight Cleantech Accelerator Centre. "By working together with WaterSMART, we can actively support our growing ecosystem of innovators, building capacity for water technologies across Canada."
"With the global water market valuation expected to reach $914.9 billion in the next two years, the waterNEXT cluster will play a critical role in positioning Canadian water technologies as global leaders in building a water-secure future," added Jackson.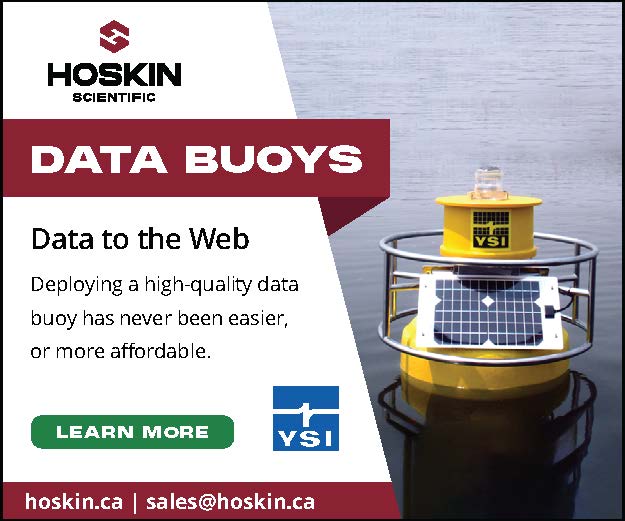 Working in partnership with WaterSMART, Foresight will expand the waterNEXT distributed water cluster across Canada to identify funding opportunities. The two organizations will also accelerate the growth and adoption of Canadian cleantech water companies both domestically and abroad.
"The world is facing a global water shortage, and Canada is not immune to this crisis," said Kim Sturgess, chief executive officer of WaterSMART. "Through collaboration, engagement, and programming, driven by Foresight and WaterSMART Solutions, the waterNEXT Cluster will accelerate the development of cost-effective water technologies that support water supply security across Canada. We are excited to be part of this project to drive innovation in the water management sector."
The waterNEXT cluster brings together water technology innovators from across Canada, providing meaningful representation of the unique sector-specific dynamics facing today's water sector. waterNEXT will offer members direct access to globally recognized water experts in business and technology, leveraging Foresight's industry-leading accelerator programming and market-driven innovation initiatives.
50+ companies in waterNEXT Cluster Focus on Strategic Sector Growth
In August 2020, the expanded pan-Canada waterNEXT cluster launched a new water accelerator program, in partnership with Foresight, Bluetech Research, and WaterSmart Solutions. The program focuses on market readiness, fast-track commercialization, export market development, and efficient technological scale-up, with more than 54 qualified Canadian water companies actively participating.
Accelerating industry adoption with market-driven approach to innovation
In addition to directly advancing innovation enterprises' go-to-market strategies, industry innovation partnerships will be central to the waterNEXT pan-Canada strategy. This holistic approach offers a select number of opportunities to integrate global water companies looking to play a role in developing a forward-looking Canadian water innovation agenda.