In the modern age of climate change, low-starting salaries, unpaid internships and long working hours, millennials are struggling to find a career path that is both lucrative and fulfilling. At the same time, the water and wastewater industry is facing a generational jam of older, experienced workers retiring and leaving essential operator roles unstaffed.
Wastewater operation could be  a dream job for environmentally-conscious millennials seeking a career—there's only one problem, they have no idea the job exists. In honour of hard-working water operators in Canada, FluksAqua, a free water and wastewater utility forum, has launched a national awareness campaign to ensure the next generation of water and wastewater operators are ready to answer their calling.
The personal and financial benefits of water and wastewater operators are impressive.   Five provinces offer a highly competitive salary of 60-90K after reaching the position or equivalent of level four operator (after only 4-5 years of training.)

Water and wastewater operator is a job in high-demand with few graduates heading into the field. Water associations across Canada agree that a lack of awareness of the field is to blame for the insufficient up-and-coming water operators.
"Compared to medicine, law enforcement, legal and business, water operation is not a hot topic at high school career days," said Dr. Hubert Colas, president Americas of FluksAqua. "If we start the conversation early, water and wastewater operation could be a real option for young Canadians. New graduates just don't understand how great and stable a job it is and the opportunities that are available in their own communities."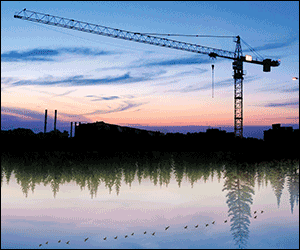 The Job Description:
Water and wastewater operators play an integral part in building our sustainable future. The essential service is in charge of more than just drinking water; they also monitor and maintain watermains and major sewers, pumping stations, production wells, purification and treatment plants and water storage facilities.
Women are underrepresented:
While the job is predominantly male (approx. 98 per cent as per Payscale.com), there are a few female pioneers (3 per cent) breaking into the field.
The Career Path:
A career in water operation requires an active interest in the environment and the education to backup your interest. Starting in high school, future water operators should be succeeding in sciences. When moving to post-secondary education, students in environmental studies and civil engineering will find their skills will easily transfer to water operations. Many provinces including Ontario, British Columbia and Quebec offer post-secondary/training in water operation for those wishing to join the field.