The Government of Canada and the Federation of Canadian Municipalities (FCM) have announced 67 initiatives across Canada that will receive funding to support work on green infrastructure and other projects.
Amarjeet Sohi, Minister of Infrastructure and Communities, and Jenny Gerbasi, president of the FCM announced the funding to be distributed through three programs: the Municipalities for Climate Innovation Program (MCIP), the Municipal Asset Management Program (MAMP), and the Green Municipal Fund (GMF).
"These investments will help municipalities across the country to plan, build and maintain their infrastructure more strategically. Investments in green infrastructure projects help build healthy, liveable, cleaner, and more sustainable communities now and for future generations," said Sohi.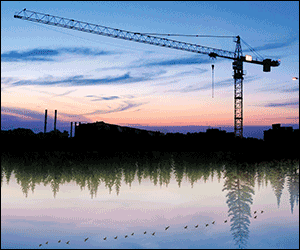 Montreal, Quebec, is receiving funding through MCIP for a pilot project that will create green spaces in alleyways. Rooftop drains will be disconnected from sewer systems and excess rainwater will be used to water plants and walkways between buildings, improving both public and private spaces. This project could potentially divert the equivalent of two Olympic-sized swimming pools worth of water from the city's traditional stormwater infrastructure.
"All three programs behind today's announcement are helping communities do just that and learn from each other along the way," said Gerbasi. "Together, we're making real progress toward Canada's climate and sustainability goals."
Among the water-related projects are improvements to the wastewater systems in Brockton and Russell, Ontario; environmental site assessments in Smoky Lake County, Alberta and Plessisville, Quebec; and a sea level rise assessment and adaptation strategy in North Vancouver. All of the projects can be viewed online. Funding through MAMP is helping Canadian municipalities make informed decisions on infrastructure investments based on sound asset management practices. In Newfoundland, seven municipalities are receiving funding to train local officials on asset management planning, preparing a local inventory of assets, and reporting on the preliminary state of infrastructure.
MCIP, MAMP, and GMF are funded by the Government of Canada and delivered by the Federation of Canadian Municipalities.