Canada's minister of public safety and emergency preparedness, Ralph Goodale, spoke with other federal ministers, provincial ministers, and officials from Ontario, Quebec, and New Brunswick on May 9, 2019 to discuss flood recovery efforts.
"Providing relief and recovering from the aftermath of this year's spring flooding is a long-term proposition, and we are committed to providing the necessary assistance to get people through this difficult time," said Goodale. "We will continue collaborating with all levels of government to provide the necessary assistance for everyone affected, be it through federal programming or infrastructure support."
The meeting focused on the current flooding situations in the three affected provinces, the availability of federal funding to support post-flood needs, and the short and long-term requirements for recovery in the regions.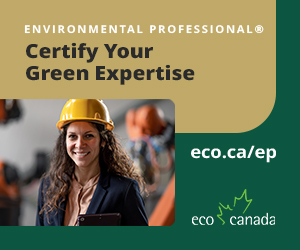 As needed, this includes a federal commitment to swiftly provide early financial assistance via an advance payment to provinces through the Disaster Financial Assistance Arrangements (DFAA). Minister Goodale encouraged his colleagues to use the innovative recovery provisions under the DFAA to support relocations to less disaster-prone areas and remove vulnerable structures that were damaged during the floods.
"Infrastructure in flood-affected areas in Ontario, Quebec, and New Brunswick will need to be repaired in the aftermath of the flooding," said François-Philippe Champagne, minister of infrastructure and communities. "Through infrastructure investments, we are actively engaging with provinces and municipalities to support communities and Canadians as they move forward in rebuilding their homes and businesses, while creating good middle-class jobs and supporting a strong economy. This is vitally important for communities dealing with the effects of extreme weather events."
By working together with provinces, territories, and emergency management partners, the Government of Canada is committed to moving towards a more sustainable and resilient Canada that is better equipped to prepare for, respond to and recover from disasters.
"The Canadian Armed Forces will continue to support flood relief efforts in Ontario and Quebec for as long as people and property are threatened," said Harjit Sajjan, minister of national defence. "Across the country, our women and men in uniform helped their communities during this difficult time and I thank them for the hard work they have done over the past weeks."