If you work in a wastewater treatment facility, you know better than to flush a toilet containing anything that isn't water, human waste, or toilet paper. Unfortunately, that's not the case for the general public. Every day, material such as baby wipes, feminine hygiene products, condoms, dental floss, cotton swabs, diapers, hair, bandages, candy wrappers, kitty litter, syringes, rubber and plastic gloves, cleaning wipes, pantyhose, and even toothbrushes are ending up in the sewer system.
This garbage leads to blocked private drain connections, clogged sewer mains, and damage to wastewater treatment facility equipment. Those blocked sewers can also lead to basement flooding and raw sewage discharges into our streams, creeks, and rivers.
Why are toilets being treated like trash cans? There are a couple of key reasons.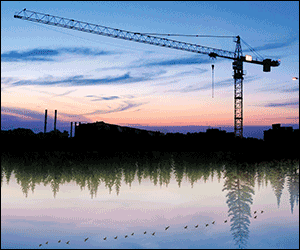 Confusing terminology. Over the past 30 years, the demand for and development of personal hygiene products has increased substantially. According to the Freedonia Group, for example, demand for disposable wipes in the United States is forecast to rise 5.1 per cent per year to $2.5 billion in 2016. Wipes for personal care, household cleaning, and industry cleaning can be made from paper, tissue, or non-woven material. Manufacturers classify some products as "flushable" without a clear definition. There are also "biodegradable," "eco-friendly," and "natural" wipes. No wonder people are confused.
Garbage collection limitations. Until recent years, household garbage collection did not have limitations or bag limits for collection. Changes to solid waste collection, however, have resulted in user-pay bag fees and more recycling and composting education. But the education has stopped at the curb. Paying for bag fees has encouraged some people to turn to their toilets as disposal units.
The costs of toilets as trash cans
The costs of clogging are enough to warrant the attention of every municipality across the nation. Clearing clogs could include flushing operations at the sewer main, emergency main blockage removal, damage to flooded residences and businesses, or raw sewage overflowing into creeks and rivers. At wastewater treatment facilities, workers may have to unplug equipment and remove unwanted, non-flushable material.
Turning these activities into duties can include preparing work orders, isolating equipment, cleaning equipment, and having maintenance personnel repair equipment, replace parts, and return the equipment to service—all of which take considerable time and resources.
According to the Canadian Gazette Part 2 Volume 146 Number 15, there are 3,700 wastewater treatment systems in Canada. A recent survey of some municipalities from across Ontario estimated that $80,000 is budgeted yearly for this type of operations and maintenance. Some municipalities have reported spending up to $5,000 per incident. That means, across the country, hundreds of millions of dollars are being spent fixing problems that, with a little education, could be avoided.
There are capital costs, too. Upgrading equipment like coarse screens comes at a much larger expense—usually hundreds of thousands of dollars. If municipalities think grinders are the solution, they should think again. A grinder is expensive to install and does not remove the garbage material. Instead, it creates smaller pieces of garbage that seem to collect in the most inconceivable locations. The result is unwanted surprises and removal challenges when the masses break free or grow.
Moving forward?
At a recent Municipal Enforcement Sewer Use Group (MESUG) meeting, members agreed to send letters to federal, provincial, and municipal officials identifying their issues and asking for assistance with the spiralling costs. Letters also went to major manufactures that label some of their products "flushable."
The Canadian Standards Association hosted a meeting in February 2013 with major manufacturer members of the Association of the Nonwoven Fabrics Industry (INDA), officials from MESUG, and the Canadian Water and Wastewater Association. This meeting identified issues that misleading labels are causing for wastewater systems, and MESUG argued a third-party, regulated standard should be created for Canada. Though many Canadian municipalities have spent time, money, and resources developing and delivering educational programs detailing what is and what is not flushable, INDA suggested the problem is related to a lack of public education and awareness.
It's clear there is an enormous cost to using a toilet as a garbage can, but it's even more evident that municipalities need to work together to serve the public and protect the environment. Manufacturers also need to provide the public with products that are safe for personal use and marked with proper disposal instructions.  WC
Barry Orr is the sewer compliance officer for the City of London, Ontario.