A Call for Some Flexibility and Reason in Achieving Our Goals
Watching with great interest how the implementation of the Wastewater System Effluent Regulations (WSER) plays out across Canada, I wonder if there is some opportunity for reasonable, case-by-case review.
WSER requires new reporting and sets stricter effluent targets for all Canadian communities. Municipal utilities have been ranked by their risk, or rather, their priority requirement for upgrades. Based on the assigned value of risk, municipalities were assigned strict deadlines of 2020, 2030, or 2040 for implementation of said upgrades. The highest priorities were in our coastal communities, where just primary (or almost no) treatment was in place.
To be clear, CWWA, and (most) Canadian municipalities, support these new regulations. If there are communities that are trying to ignore WSER, they should expect to receive all the pressure and enforcement power of the federal government. But, if a community has embraced the challenge of meeting WSER, begun the planning and engineering process, and is genuinely committed to meeting the targets, they should expect to receive some flexibility and some good faith support. So far, the WSER has been presented as set in stone, with no leeway on deadlines, and inevitable enforcement penalties are looming. It's not that Environment Canada staff have no interest in flexibility; there is no flexibility available to them, and so none passed along.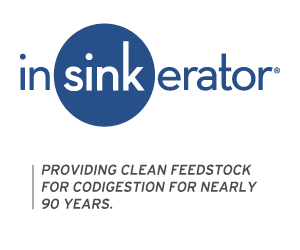 It's one thing to set regulations, but it's quite another thing to consider options, choose a solution that is best for your situation, engineer it, finance it, and build it. Oh, and make sure it's done in five years and lasts fifty, please.
Municipal government is complicated, to say the least. Regional government, even more so. For the Capital Regional District (CRD) of Victoria, B.C., governance issues seemed to take center stage with debates over the authority of the provincial government over the regional government over the constituent municipalities. The CRD sorted this out. They have the financing, have broken ground, and have every intention of completing this project by 2020. But what if they're delayed a little further?
Meanwhile, in St. John's, no funding grants have been formally announced and the 2020 deadline is looming. In 2009, St. John's was about to a $170-million primary treatment plant. Before they could cut the ribbon, they were informed of the new regulations that would make their new facility non-compliant again. Expanding to secondary treatment will cost over $220 million. This will be a serious financial challenge for St. John's and for a province facing severe financial hardships and multiple, competing priorities. Perhaps there is an opportunity to discuss the genuine federal, provincial, and municipal priorities.
Cape Breton is a completely different story of geography, topography, and demographics that makes traditional solutions impractical. The initial cost per household to meet the new regulations with traditional solutions is unreasonable. Meeting a short-term deadline of 2020 forces quick decisions and, undoubtedly, traditional, expensive solutions. Cape Breton presents an opportunity to pilot new technologies that can prove effective and affordable in small communities across Canada. One size does not fit all.
In Halifax, the estimated cost for is now over $500 million to adjust the effluent output from their wastewater and reach compliance 2040, but is this the best use of $500 million? They point to the difference between freshwater and marine water and between fisheries habitat and industrial harbours. Halifax Water has proposed to direct that $20 million at combined sewer separation that would achieve a far greater impact on water quality in the harbor than the effluent fix. Is the goal to improve water quality in the environment or to meet one output target?
This is not to say that each and every community needs an extension or variation, but there are those that do. For them, there needs to be a process in place, and the Minister needs the authority, on a case-by-case basis, to exercise some flexibility to achieve the best solution. In short, achieving our goals calls for some common sense from, well, the Commons.